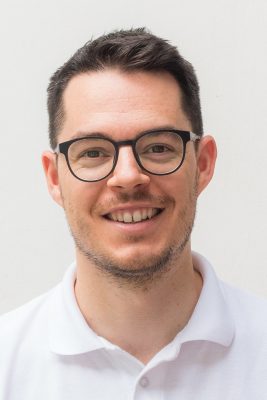 Hi, I'm Miklós Mayer, a professional photography tour guide and the founder of Hungary Photo Tours.
I'm proud to say that I have the best job in the world:
Everyday I meet people from all over the world who share the same passion as me. And I'm lucky to guide them in my city Budapest and teach them night photography techniques.
For me, this is the best I can dream of…
So how did I get here?
Read on…
Why have I started this journey?
Simple. I imagined myself as a tourist-photographer coming to Hungary:
What would I do here, what would I take pictures of?
Where are the best spots to take epic shots and when to get there?
How do I travel there?
I hate crowded places, how can I avoid those?
Oh my God, the language! How will I understand them?
I love my stomach, so where do I find tasty authentic hungarian food?
So it all started with looking deep inside me. What do I love in Hungary?
I grabbed these things and I decided to share it.
It all started when I was a kid..
I was born in Budapest, in 1983. My father somehow infected me with the love of the night sky. I could be around 3 when I decided that I could reach the stars with my hands. So I climbed onto a ladder. Didn't succeed, so I asked my father: what if we put the ladder on a high tree, and then maybe? 🙂
My love for astronomy was strong, and I soon built an interest in optics and photography. I used to be responsible to take the family vacation photos, and I loved it.
Growing up, as it happens, my interest for photography and nature slowly faded. I let myself be deceived and fell into the belief that you can't make a living from your hobby, you have to get a "real job".
So after graduating as a bioengineer I started my career in the pharmaceutical industry. The money was alright but something deep inside of me was screaming: this is not why you came here to this planet! I stifled this sound for 5 years.
Finding the creative energy
I started to take photos again after I bought my first dSLR in 2009. It was filling me up with energy. Getting up early for sunrises, making timelapses, spending hours photographing creeks with long exposures, and the list goes on.
I just loved it.
I even started shooting at weddings and salsa dancing events, and soon many people followed my work.
I started to build a passion for timelapse photography. The ability to show the nature's movement in such a beautiful way captivated me. I even traveled to the Canary island for a two-week long photo trip to capture this timelapse video: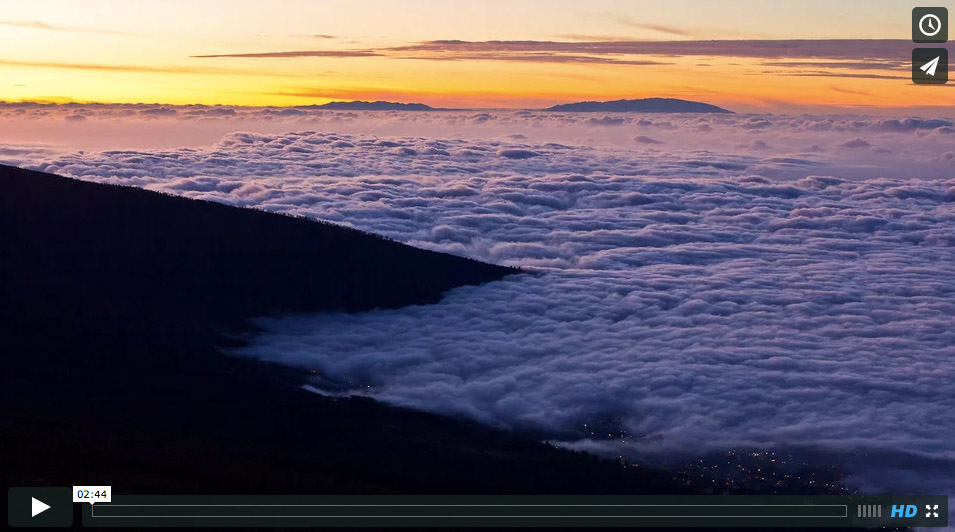 It was during the shooting of this video, I realised something important:
Knowing the landscape is essential if I have a limited amount of time. If I set up the camera on the tripod here to capture a timelapse of the sunset, I have to stick to that spot. But how do I know that there is not a better spot a few hundred meters away? That's what location scouting is for, but sometimes you just don't have time for that. In this case a small help from a local person is worth gold.
Another timelapse work that I'm very proud of, is titled "Budapest in the fog".
On a very cold winter morning, the whole Budapest was under a sea of fog, while the hills and a very high industrial chimney were above it. One image of this video was even the Earth Science Picture of the Day at NASA.
The resulting timelapse went lots of rounds in the hungarian media.
The switch
So I was still in the 9-to-5 job in the pharmaceuticals, and one day I just got enough. I wanted to be home with my family, and start something new from home.
I knew myself: I love photography, I love to interact with tourists and I love to be out in the nature. From here, it was just a minor step to establish Photo Tours in Hungary.
And here we are today: photographers all around the world join me to have fun while exploring Hungary and meanwhile honing their photography skills . I want to act like a bridge between Hungary and the rest of the world.
In 2016 April, I released my newest timelapse-hyperlapse video of Budapest:
Business running
By 2019 I've been doing the photo touring business for more than 3 years, and absolutely loved it.
Even better is the fact that my guests showered me with awesome reviews on Tripadvisor, which in turn, drove more people to me. Thank you!
During this time I not only helped a lot of people in getting better in photography, but I got better in photography too! You know the saying, "you learn something really well, when you teach it".
I learnt lots of other things from my guests as well:
loads of English expression specific to their area (like "all hat, no cattle" from a Texan guy, or "right up my alley" from lady in Milwaukee, and the list goes on…)
different accents (when I watched Braveheart for the first time, I thought it's just the old way of speaking. Until I started having Scottish guests – who were by the way always super fun people)
different cultures, habits
I did a year review of 2018, from that article you can know me even better.
I also started to run a dedicated photography tutorial website. It's packed with detailed articles, explained in plain English.
Random things about me
If the above sections didn't tell enough of me, this random list will 🙂
I'm a big fan of Hitchhiker's Guide to the Galaxy. There's two GREAT advices in the book: always keep your towel with you, and DON'T PANIC. Yes, there's always a towel in my photo bag
Our son is 5.5 years old now and he knows exactly what he wants – I'm learning this skill from him
I used to say: my life won't change after our child is born. Hahahahahaha, pat on the shoulder, Miklós.
I'm passionate about chocolate. Luckily enough in Hungary the handmade chocolate industry is world-class.
There was only one class I failed at the university: marketing. Now it's something I have to do and I LOVE it.
My best ideas are born when I'm outside, or when in the bath.
My family name "Mayer" is of german origin, but I barely speak a few words in german. Sorry, my ancestors.
I am pretty good in procrastinating things. Not the best thing when working from home, but timers and deadlines really help!
My first name "Miklós" is pronounced as "Miklosh". And it's the same name as "Nicolas" in English. So if someone calls me Nick, fine.
We don't have a TV at home, and we survived without it
Whenever I feel down I just watch an episode of Father Ted, and it cheers me up
I'm a big fan of Guns N' Roses and AC/DC. Why can't anyone make music like them nowadays?
Quite surprisingly, I listen to a lot of classical music as well (for example Beethoven's "Emperor" piano concerto or Dvorák's New World Symphony are my all-time favorites)
With my son (he's bigger now, and shoots with my phone :))