After shooting for 9 years now, I know that a great picture comes down to three simple things:
great location
good timing
setting up the camera right
These are exactly the things I can help you with if you are in Budapest. You don't have to have a super high-end camera, or expensive lenses.
On my photography tours the goal is that you make your very own postcard quality pictures of Budapest, and all around Hungary.
Like this one: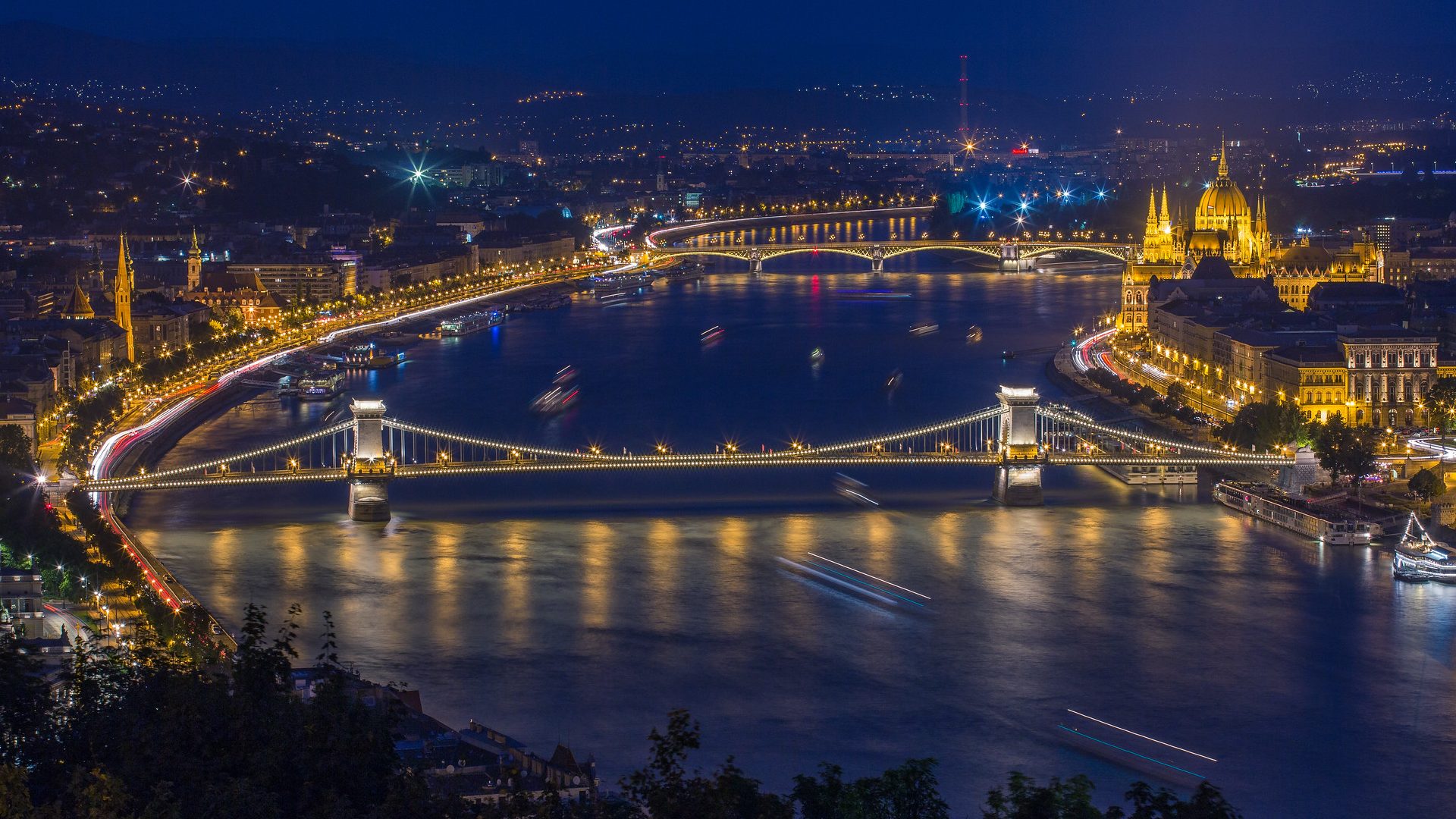 For this I'm going to:
show you the very best photo spots in Budapest within 3.5 hours
help you how to set up your camera for night photography
give you my tripod, if you don't have one
help you with post-processing (free Lightroom mini course)
Hi!
I'm Miklós Mayer, a passionate landscape photographer helping you to have the best pictures in Hungary.
I love to meet foreigners to experience their unique world, unique thinking and just to make friends.
And seeing them capturing awesome pictures about my country makes my heart jump.
Currently I offer photography tours in Budapest, and into the cities of the Danube Bend. More info on the Charming cities of the Danube Bend tour.
The photography tours perfectly fits the
Food Tour
, where we have the best bites from Hungary. If you like tasting too, make sure to check it out.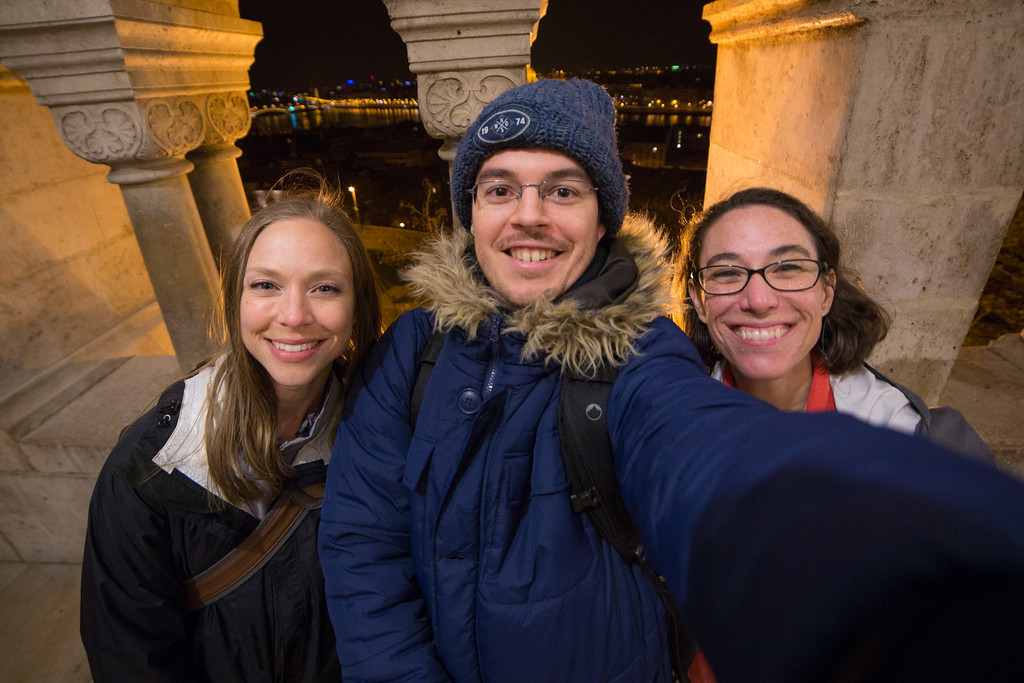 Photography Tours to choose from in Budapest
Budapest Daytime Tour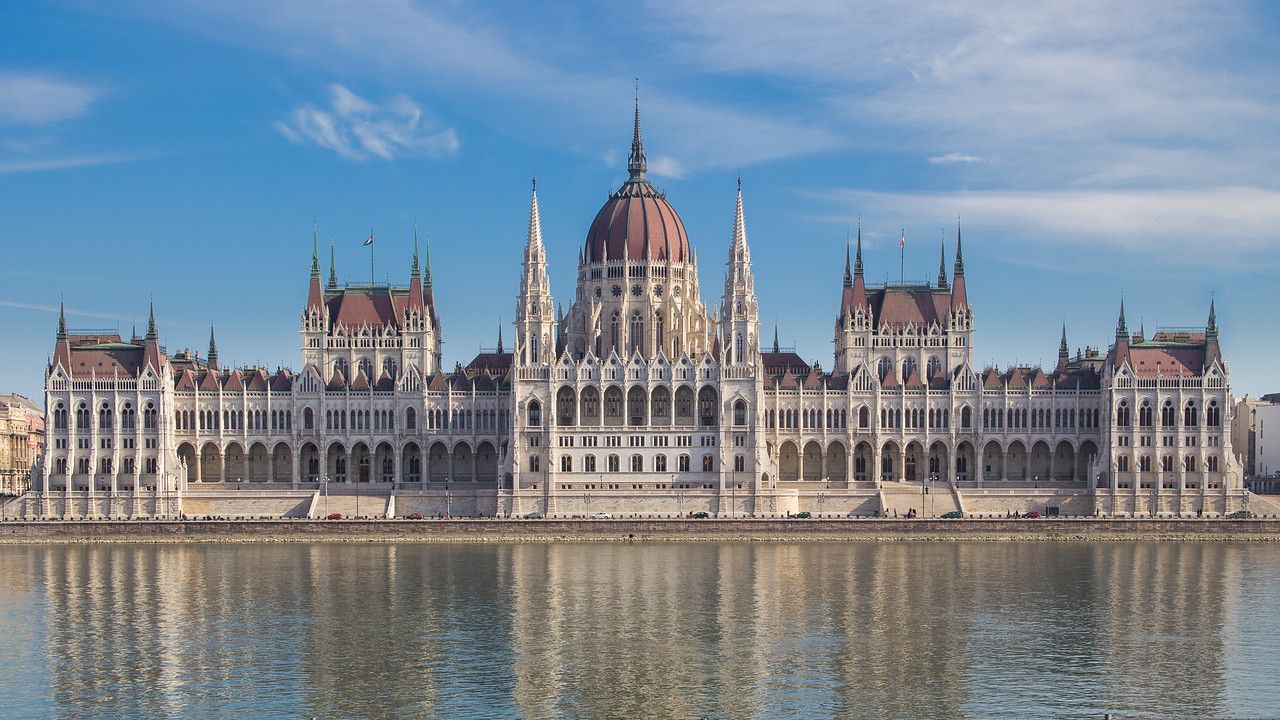 This is tour is best when the sun is shining. Recommended if you don't have enough time, but would like to capture the best views of the city.
Duration:
3 hours
Features:
Walking around the coolest spots
Shooting in the famous golden hour, finishing around sunset
Guidance on how to get the most from your camera + my photography tips
Bonus:
I'll give you my tripod, if you don't have one
Getting around:
Walking
Public transportation (tickets not included)
Taxi (fare not included)
Price:
One photographer: 50,000 HUF (~170 USD)
Two photographers: 75,000 HUF (~250 USD)
Non-photographer attendants: FREE (max 3)
Budapest Night Tour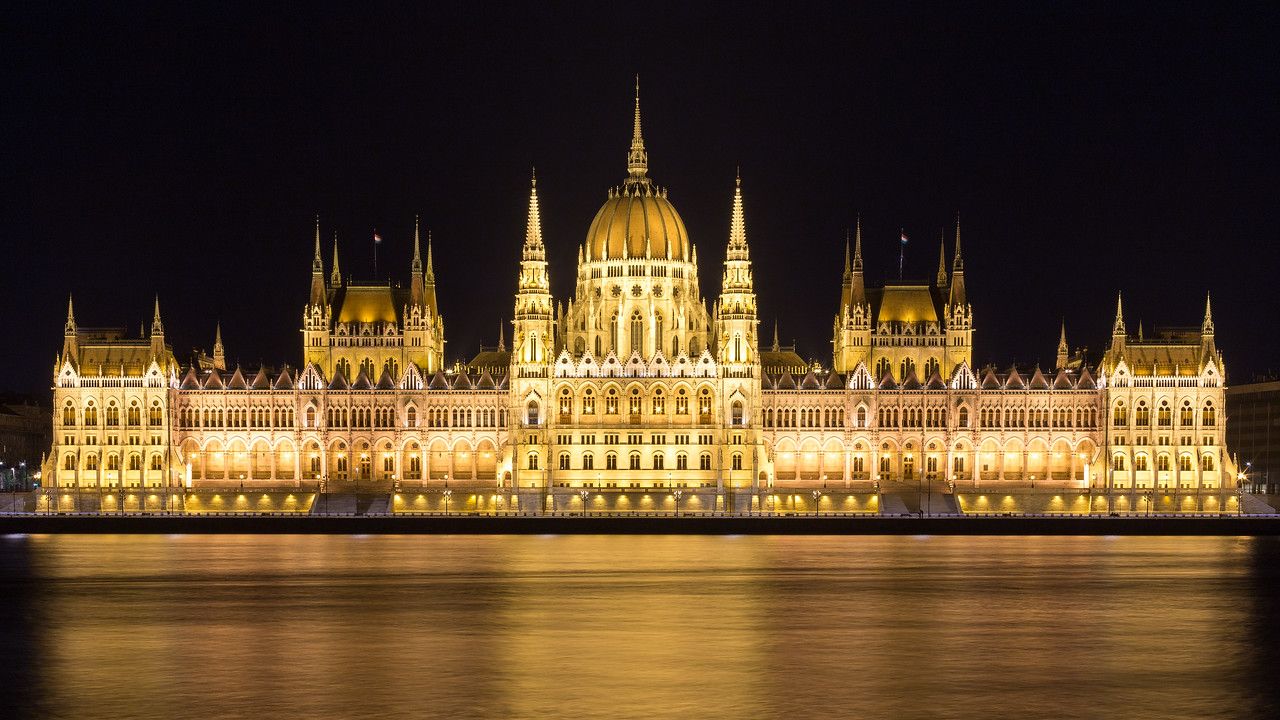 Though always gorgeous, the city really shines at night.
This is definitely my favourite tour, and 99% of my guests choose this.
Duration:
3.5 hours
Features:
Walking around the coolest spots
Shooting in the famous Golden and Blue Hour, and at night
Guidance on low light photography + my photography tips
Bonus:
I'll give you my tripod, if you don't have one
Getting around:
Walking
Public transportation (tickets not included)
Taxi (fare not included)
Price:
One photographer: 53,000 HUF (~180 USD)
Two photographers: 85,000 HUF (~285 USD)
Non-photographer attendants: FREE (max 3)
BOOK YOUR PHOTOGRAPHY TOUR HERE
Do you have questions? I'll answer them all here.
"I'm not a pro photographer, can I attend as well?"
Yes, yes, yes! 🙂
In fact most of my guests are beginner photographers wanting to learn night photography in practice.
Someone just borrowed a camera from her brother…
Someone just bought his full-frame Canon DSLR, and didn't know much about it…
This is what Jane B. from California said (her Tripadvisor review here):
"I was a little bit unsure of whether I should book this tour because I am not a photographer. I didn't even know how to use my camera beyond the auto option.

Yet, I am so glad I didn't let that stop me! First of all, Miklós is fabulous. He was very professional, patient in teaching me and a pleasure to spend the evening with. Most of all, he is an excellent photographer and knows all of the best locations. […]

We learned a lot about using our camera and took pictures that we never would have gotten without Miklós. Totally worth the money. Don't hesitate to book this! I wish I could do this on all of my vacations!"

– Jane and George B.
"Is this photo tour for me?"
If you are a photography lover person visiting Hungary, YES.
You can be a beginner, or a professional, I am very happy if you join me. As they say in hungarian "Szeretettel Várlak" which literally means: I'm waiting you heartily.
If you are a photographer and your family is with you, I have good news. Your non-photographing family members can come for FREE. See pricing table here.
I also have a family with an almost 4 year old boy, so I pretty much know what's it like to travel with kids:)
You should NOT come to my tour if you:
don't like to take pictures
want to hurry
don't like to take things in a relaxed manner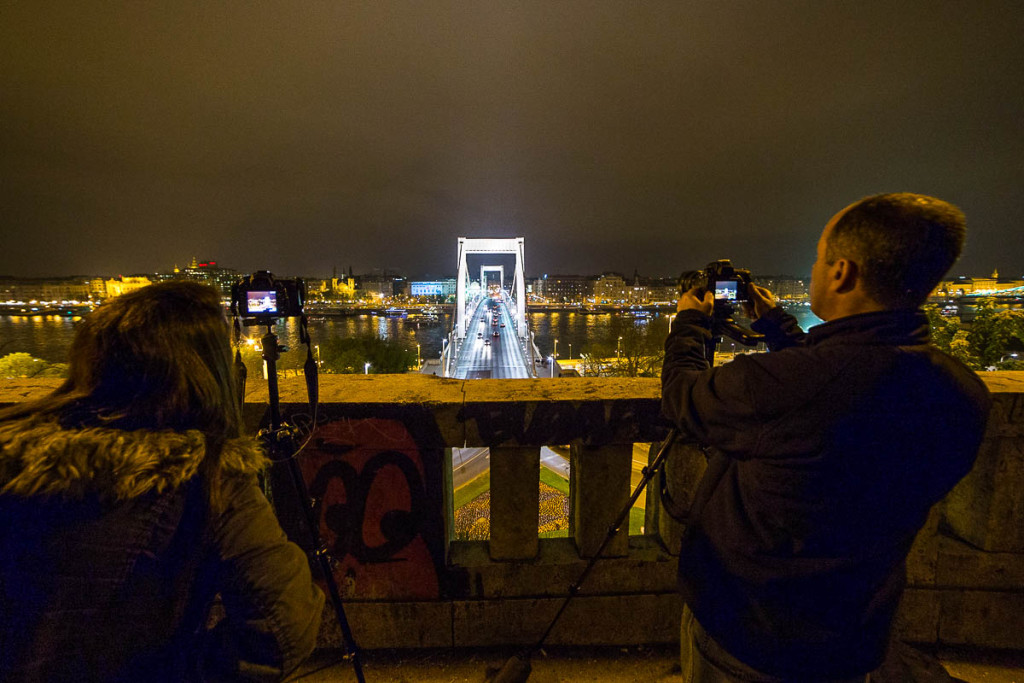 "I don't have a good camera, but would love to take great pictures. What do I do then?"
Great pictures can be taken by any camera. However, to have the best result, you should have a camera that has Manual mode. If you see an "M" on the program selector dial, than that's it.
For nighttime shots a tripod is also required in most cases.
I can give you my Canon 550D dSLR and my tripod! Just let me know this in the booking process.
"Should I choose nighttime or daytime tour?"
Definitely the nighttime tour. Once you see the city at night, you don't want to shoot it during the day…
When it's cloudy, it's really boring during the day. But at night, it ALWAYS looks fabulous, regardless of the weather.
Have a look at these images: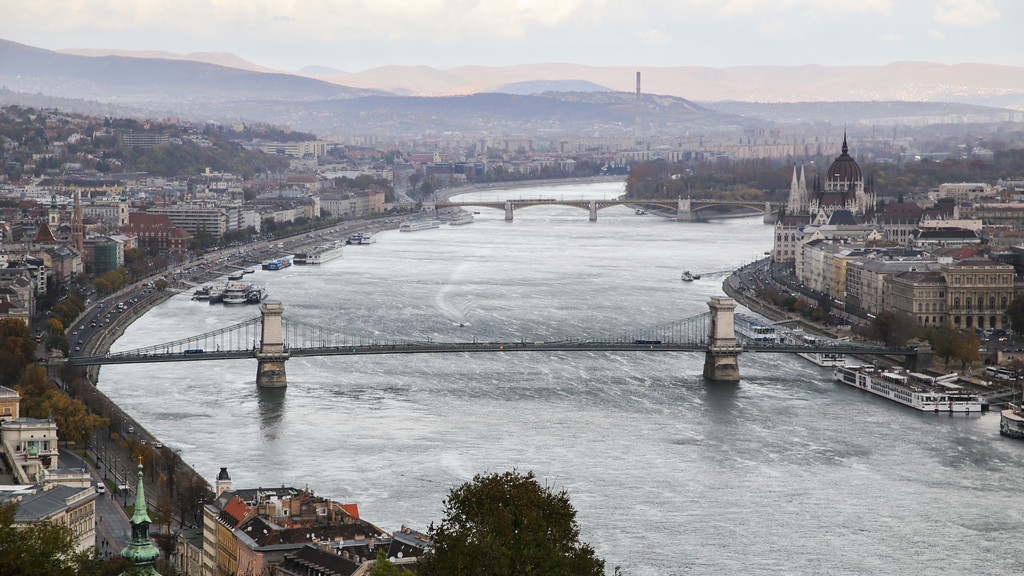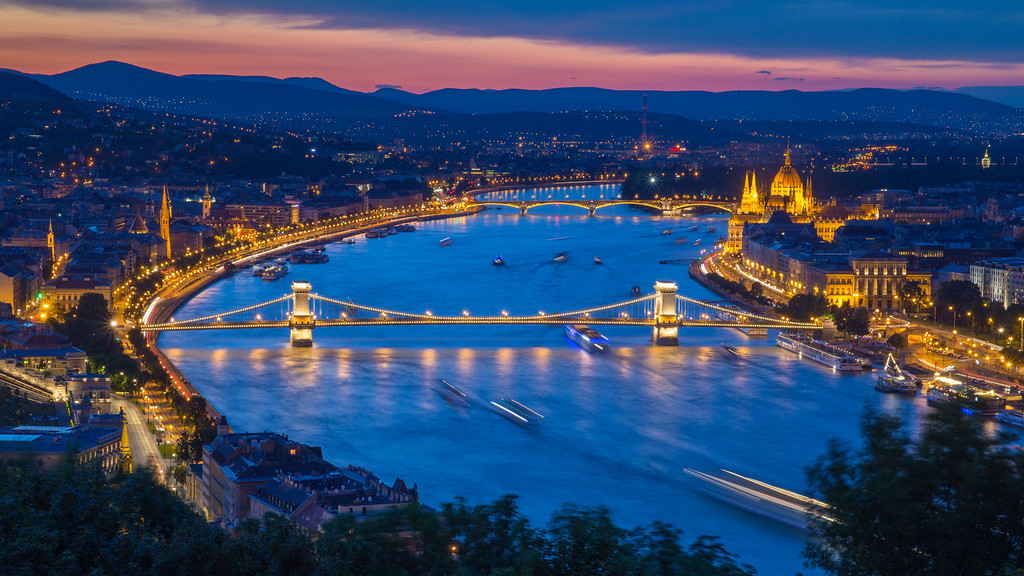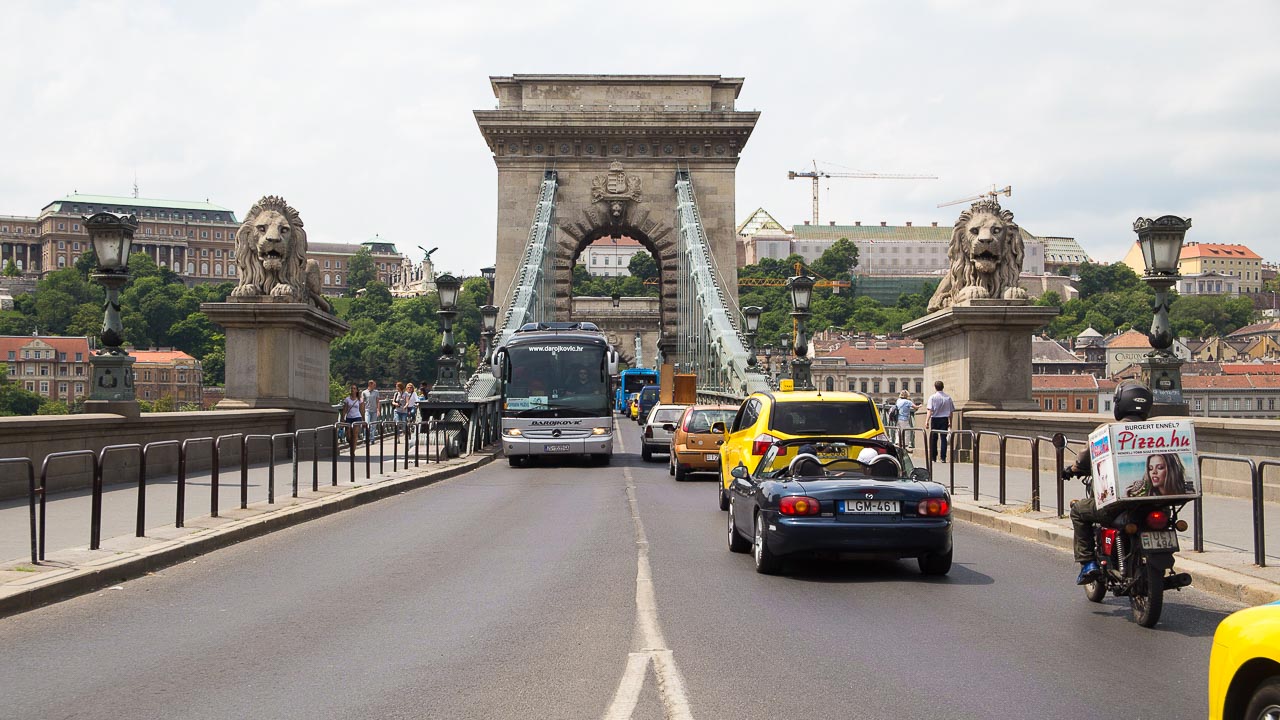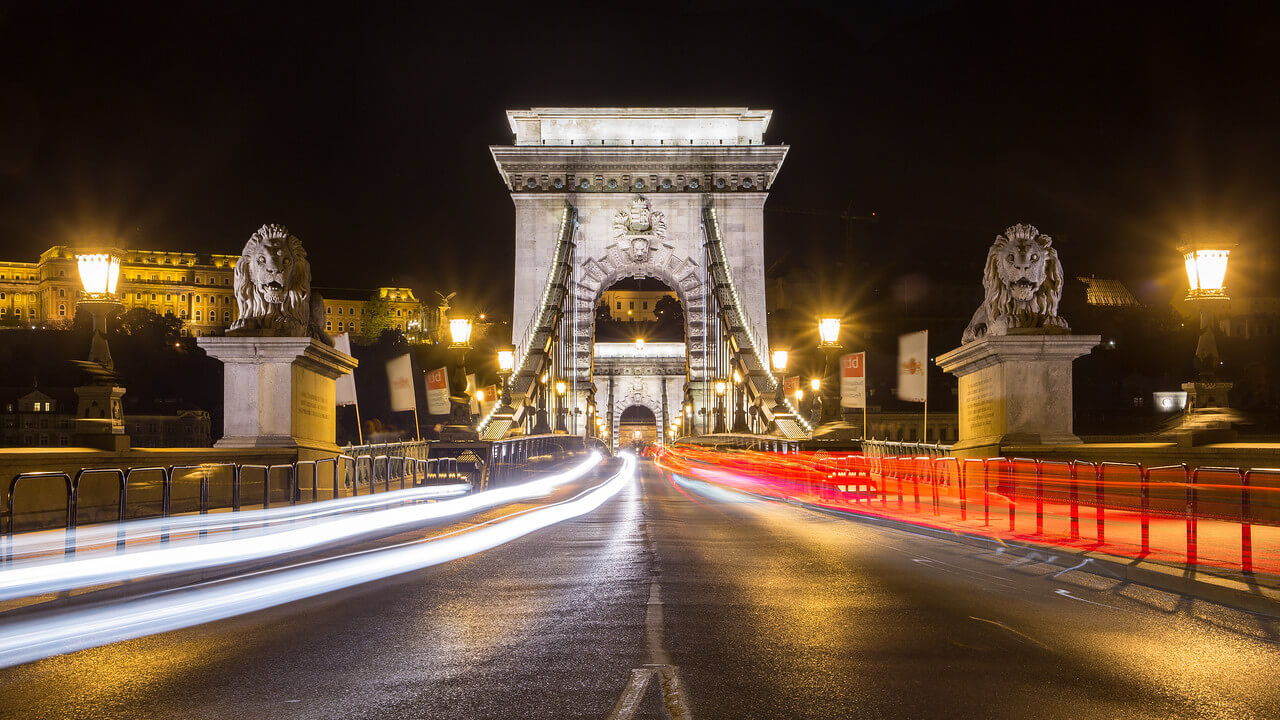 "Where do we meet?"
Wherever we previously agree in. It could be either in an easy-to-access public space or directly at your accommodation.
"Where do we go?"
The route of the tour is always a factor of many things: weather, time and traffic. Basically we visit those places that looks best in your camera.
"How do we travel"?
Usually we walk, and sometimes we use public transportation, even taxis. I prefer public transportation in central Budapest because of the lack of parking spaces.
We usually use 1-2 public transportation tickets (350 forints each), and taxi once (costs around 2,000 forints).
"What should I expect from the photo tour?"
I will show you:
the most photogenic spots of Budapest at night
the basics of exposure settings
how to use your camera in Manual (M) mode
what compositions work best for a scene
how to take night-time photos
how to use exposure bracketing
help you in post-processing
help you in sharing the pictures in best quality
"How big is a group?"
Usually it's only you and your accompany. But sometimes other photographers book for the same evening too. In this case I allow maximum 3 photographers in the whole group. This is to make sure I can pay maximum attention to everyone.
When there are more photographers in the group, the per photographer price also drops, see details in the booking section.
Also, the whole group can be maximum 6 people, but this limit is rarely reached.
"My spouse would like to come along, and will take snapshots with her phone. Does she have to pay?"
No. It's FREE for her / him.
The tour is priced for "active photographers" only. I consider those as active photographers, who are using a tripod.
What's the language of the tours?
I speak English and a little bit Spanish. This means English is the language of the tours.
What did the previous guests say?
Have a look at my Tripadvisor page:
Sounds like great?