This is my first-ever year-review article.
At first I was a bit reluctant to do it…
But I'm so happy that I sat down, and forced myself to look back on year 2018.
Because it really made me feel grateful and satisfied, and helped me fuel for the next year.
So here's what happened to me in 2018!
Met with lots of wonderful people
No, this is not just saying nice things about the people I meet.
I really mean that I've met so many great people with whom spending the time was not work, but pure fun.
Thank you everyone! I wish I could hug all of you 🙂
And although technically I did not have more gusts, than in 2017, I think it was just fine for me this way.
People often ask me if I get bored that you visit the same places every night?
And the answer is: No! Every tour I do is different because of the people who are attending.
One day there's a 18 -year-old student from the States, the next day there's a couple from Australia and it turns out that the guy is 90 years old! And spending time with both of them is great, especially that we share the same passion.
And for the first time in 3 years I had returning guests. And not just one, but four returning guests, actually.
I was really honored that they chose to spend their limited time in Budapest with me again. Thank you guys!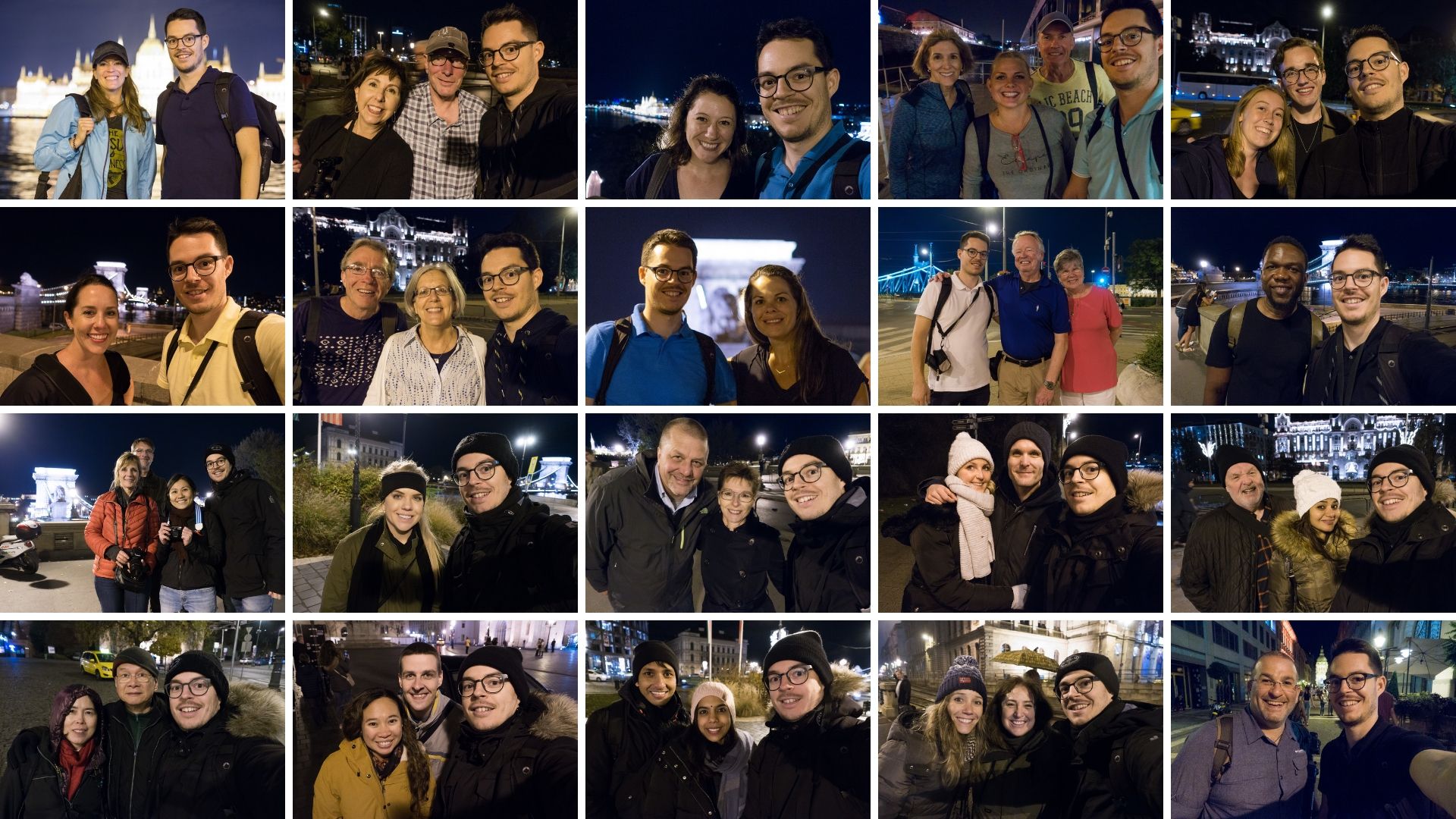 Bought a new camera: a Sony RX-100 M3
After seeing a Sony RX-100 used by many guests I met, I decided to give it a go.
So why would I buy a small compact camera, that does NOT have interchangeable lenses?
Well, purely because its size.
I just put it into my pocket, and I'm good to go.
It's so small that people will no longer consider me a photographer.
Honestly, look at me holding it: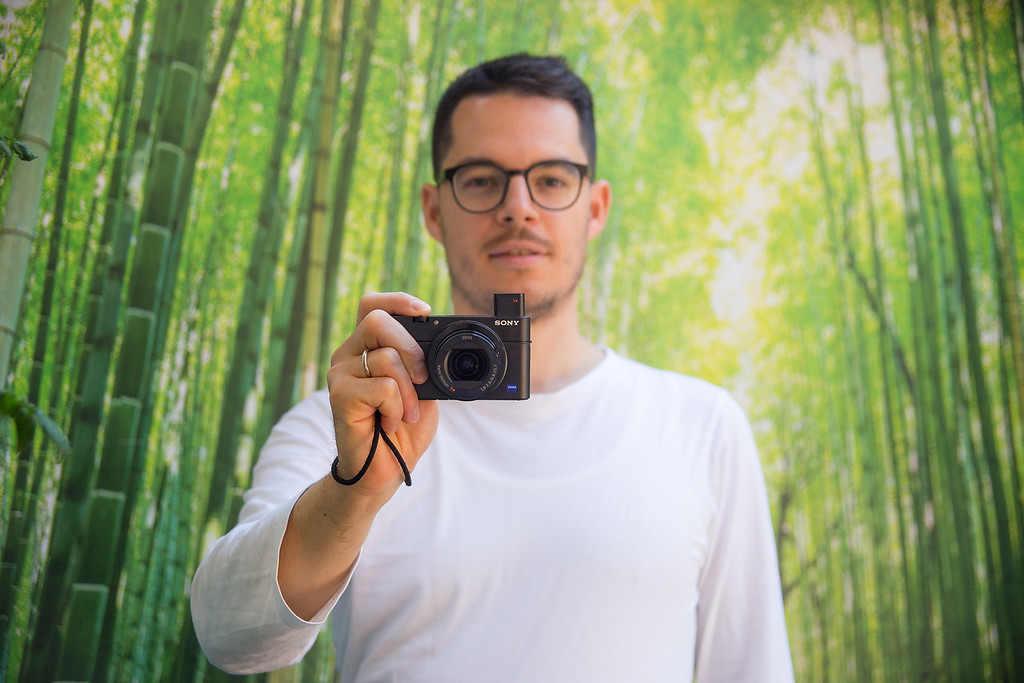 Well, sometimes not being considered a photographer is actually good! 🙂
Now comes the surprising part:
The image quality is almost on par with crop sensor DSLRs equipped with a kit lens. (Of course, you have to know the sweet spots of the camera).
Would you think that I took these pictures with that tiny thing? (I will do a detailed review of it)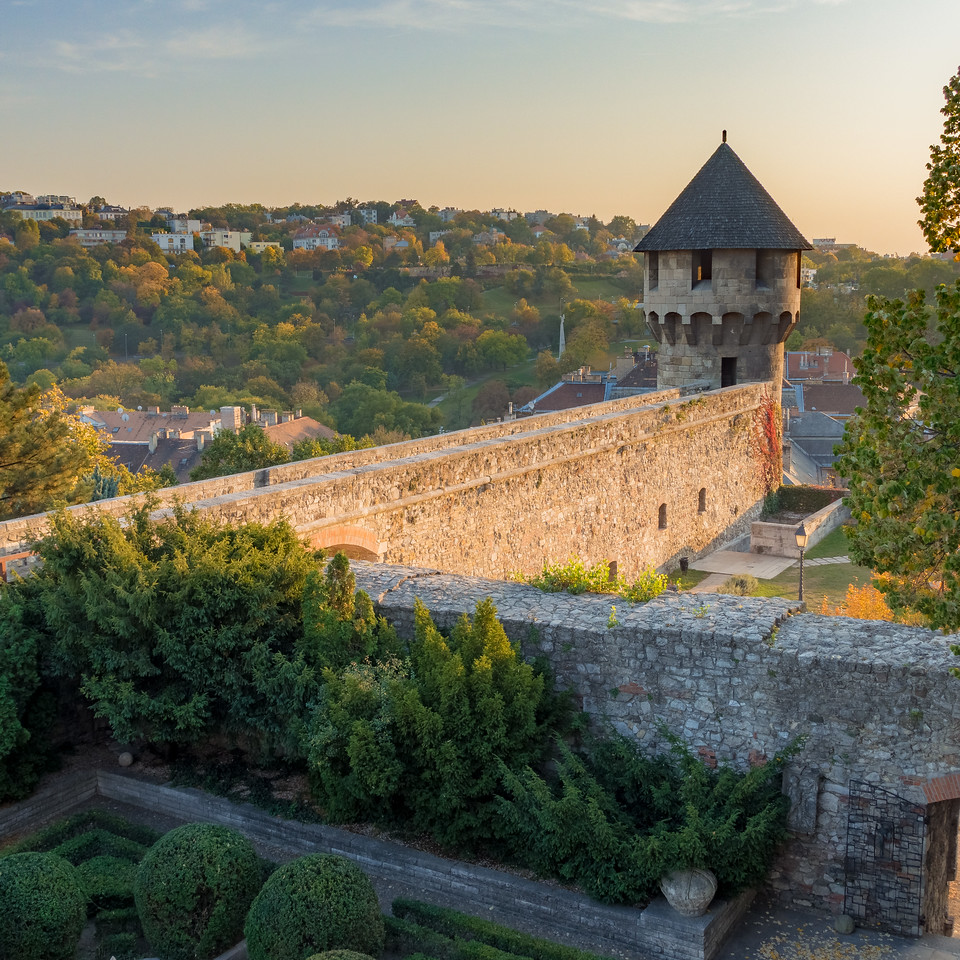 The cool thing about this camera is that it's got a built-in ND filter! That's why I was able to do 30 seconds long exposures.
And the RAW files it captures have incredible dynamic range, just look at this Before-After screen in Lightroom: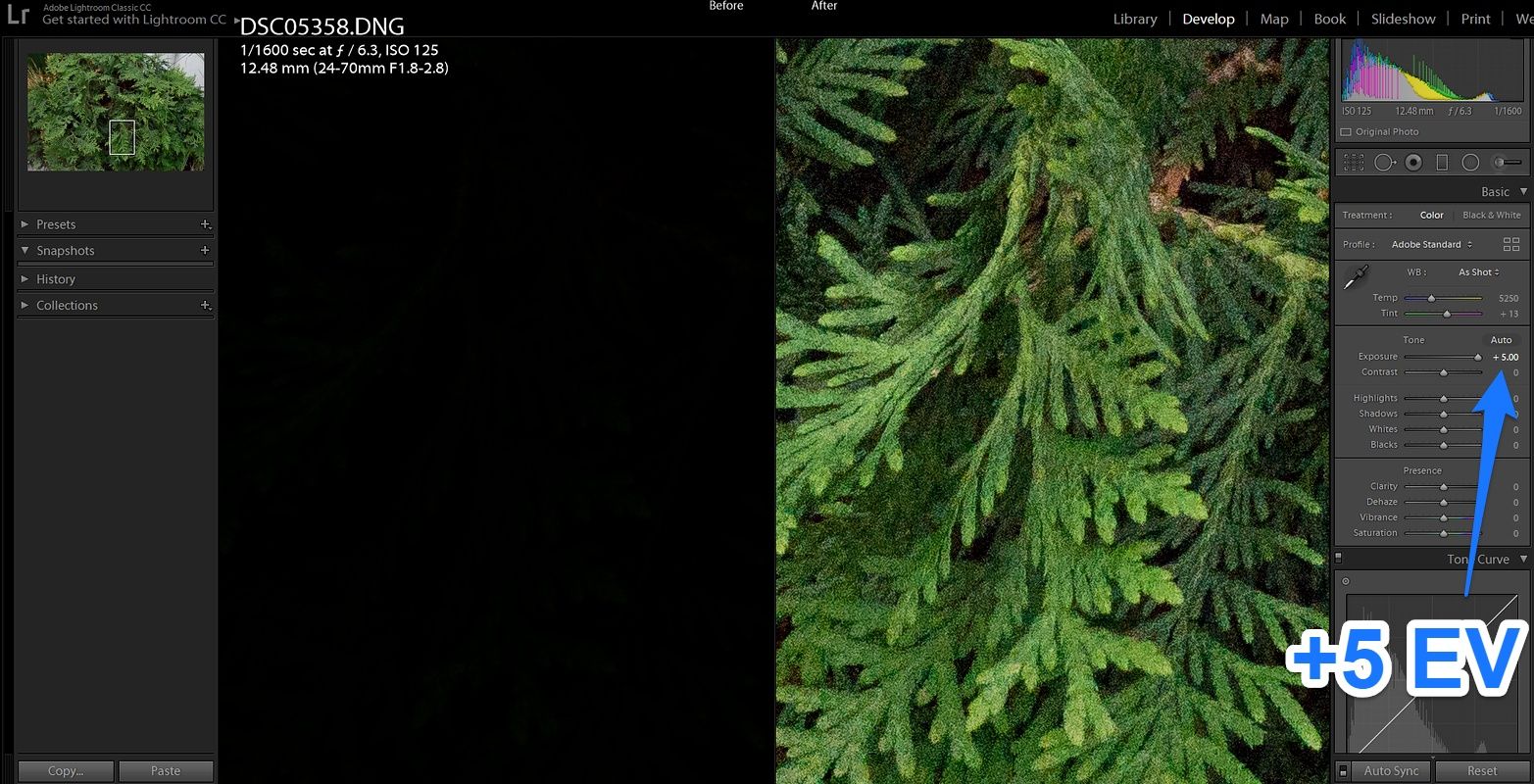 Okay, the above example is quite extreme.
But still, the fact that the shadows can be brightened quite much gives you the ability to "expose for the highlights", and just bring up the shadows later in post.
Just like I did here, shooting straight into the sunset:
Also, it makes HDR almost unnecessary.
Started my Youtube channel
Starting my own Youtube channel has been always in my plans, but I just kept postponing until 'I get everything perfect'.
Until the point that I got enough of my perfectionist-overthinking mind, and within an afternoon, recorded my first ever youtube video. Whooohooo!
Is it perfect? Of course not…
But the content is solid and straight to the point.
And oh my God! Looking at myself speaking in English is like entering into a high-end personal development course, for FREE 🙂
This one is my favourite, it's about how you can plan for the best lighting when shooting landscapes:
And this one is about to how to handhold the camera properly. You may think that it's obvious, but it's not for many people.
So much so, that there were two photographers doing a tour with me, who were not able to handhold a 1/60 second long exposure with a 35mm lens. Many of their shots got a little bit blurry because of hand shake.
Then I realized it's because they were not using the 3-points-stabilization principle, that I speak about in this video:
A few more videos followed, but then again life kicked in, and I did not make more than 4 videos in year 2018.
Anyway, the responses I got from you encouraged me to get more serious in this, and several of my previous guests gave me extremely valuable advice on what topics to pick. Thank you for that!
So in 2019, keep an eye for more videos from me!
Broke a tripod, so had to buy a new one
So I was filming myself one day, and I did not pay enough attention where the legs of the tripods are. I was standing on wooden slats above a swampy area flooded by the Danube, when my tripod accidentally slipped into the gap between the slats…
And I saw my brand new camera falling over together with my tripod. Oh no!!
I was sure my camera is going to get smashed.
I saw myself explaining to my wife what happened with my new investment…
But then, my old, cheap chinese carbon fiber tripod saved the day!
As the tripod was tipping to the side, one leg got stuck, and the leg broke. And the way it broke, it just slowed down the fall, so my camera hit the ground quite smoothly.
Long story short, the camera survived, but I broke the tripod that I've been using for 2 years for my photo tours…
This meant, I had to buy a new one.
So I went to Aliexpress and started browsing them. It had to meet so many criteria (I include all the aspects I considered, maybe it's useful for you too):
the legs should "backfold", which results in shorter dimension
when folded completely, it should not be more than 40 cm (roughly 16 inches), so that I can put into my Lowepro Flipside 300 backpack
when fully extended it should reach my eye level, 175 cm (5′ 10″)
legs should be carbon fiber, with max weight of 1.5 kg
the legs should be tilted up in 3 different angles, so that the tripod can "sit" down
it should have a ball head on it, with Arca-Swiss plate
at least one leg should have rubber padding so my hand does not freeze when carrying
I picked this tripod, as it seemed just right: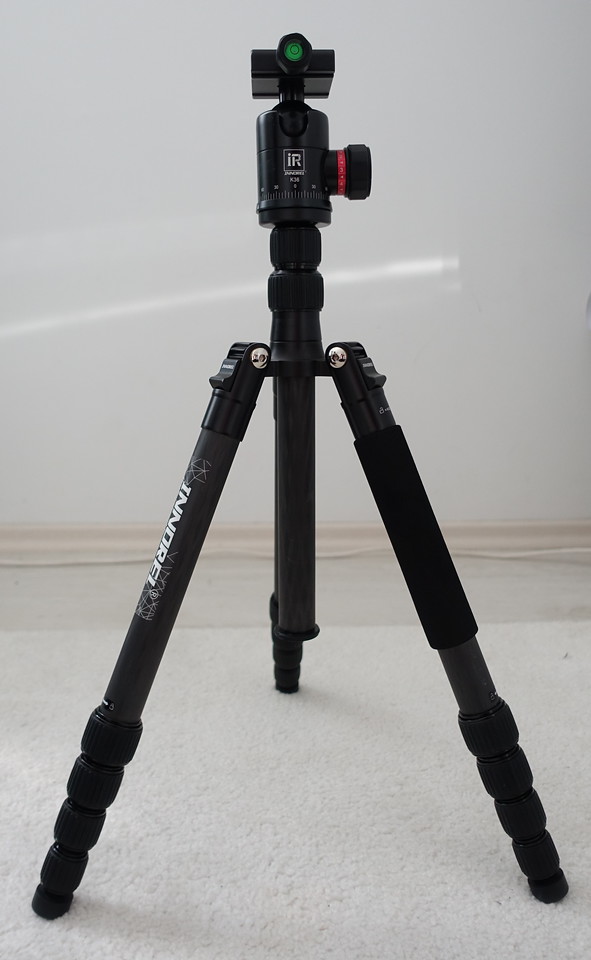 And it is indeed perfect, and for such a low price (123 USD)!
I also ordered an L-bracket, which is such a great and cheap accessory, that I'm surprised why not more people use.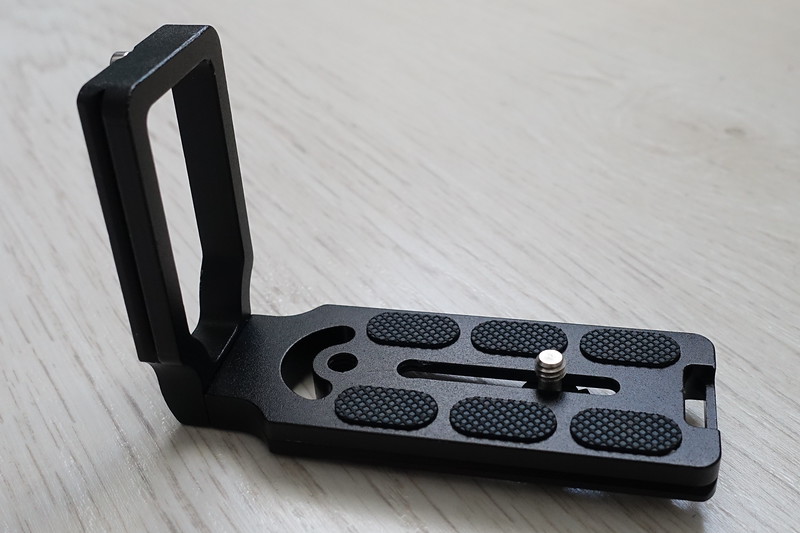 Here's what it does.
It can be a normal tripod plate when you shoot in horizontal orientation:
But it shines when you shoot vertically: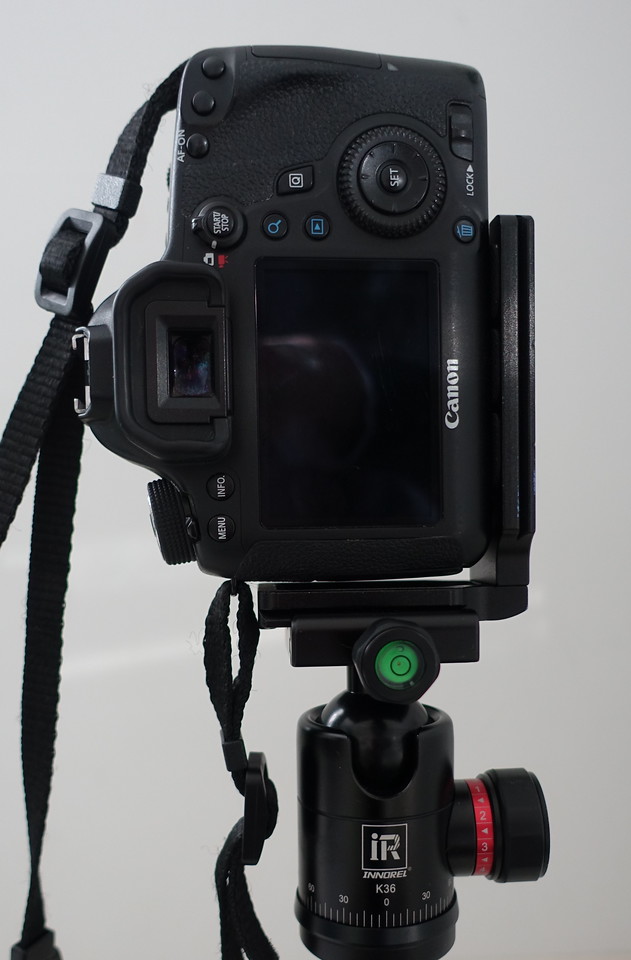 You can keep your camera just above the tripod head, and it's so much easier to compose this way!
I ordered from here for 5 USD! Honestly, isn't that worth it?
Did a hot air balloon ride
Ooh, that was so cool!
My mother-in-law turned 60 that year, and she got a hot air ballooning ticket from the family. But she insisted someone to go with her, so I volunteered for the task 🙂
This was my first balloon ride, and although I knew it will be smooth experience, I was a bit worried if I will get dizzy up there…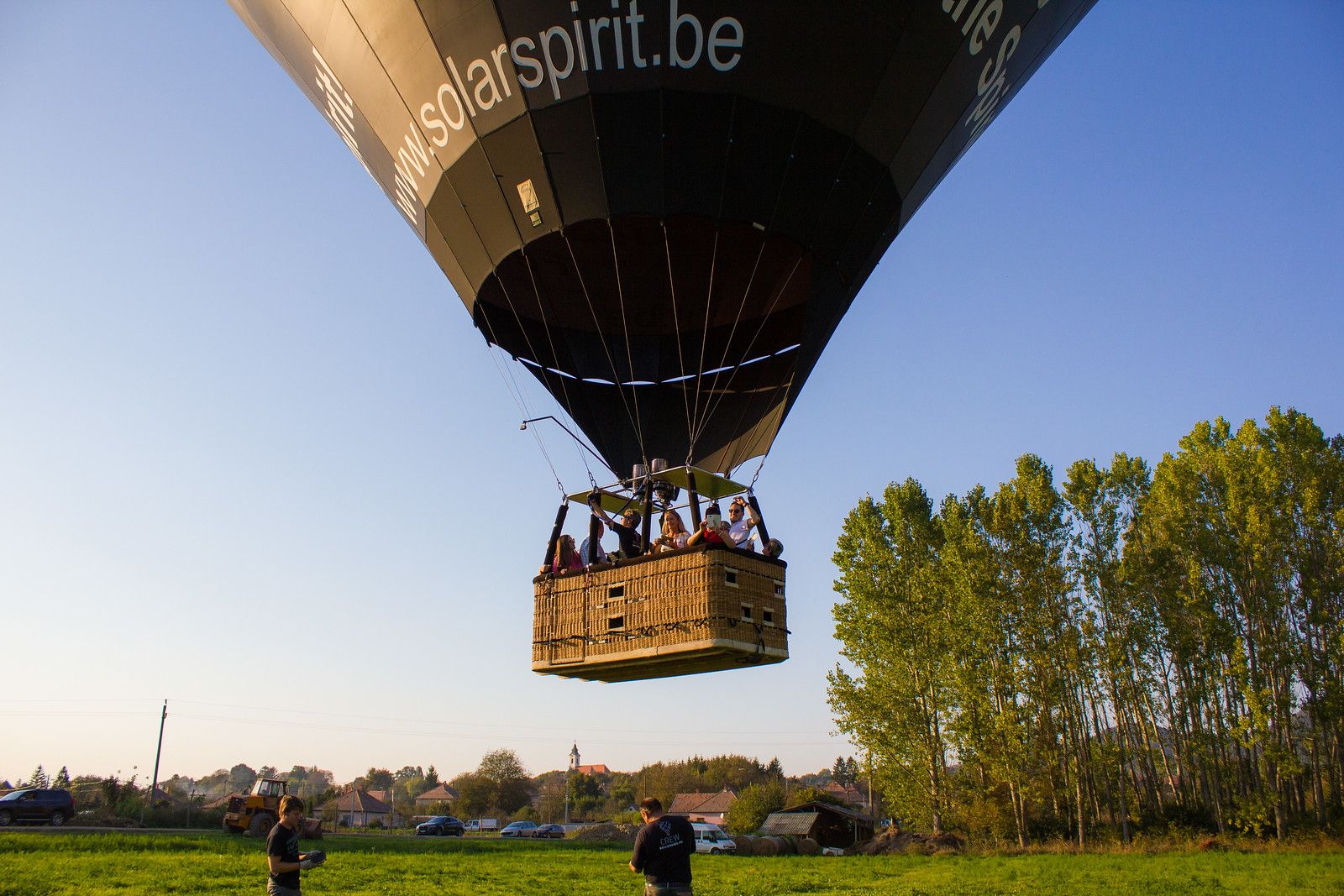 Well, I can tell you, that I felt like standing in a fortress, because the whole thing is that stable. And because it moves together with the wind, I did not have any sense of motion.
So it was perfect to take pictures.
Rolled out a super-detailed guide on Milky Way photography
If you haven't read that on my dedicated photography blog, iWillBeYourPhotoGuide.com, then you really should.
I wanted to compile a comprehensive guide about star photography, and put everything there I know about this topic. The result is an absolutely in-depth article that covers everything from the camera settings to post-processing.
And I even built into a shutter speed calculator app, that tells you what the longest exposure time is that you can safely use.
So check out the Milky Way photography guide here, or if you don't have that much time, just download my free Milky Way photography checklist.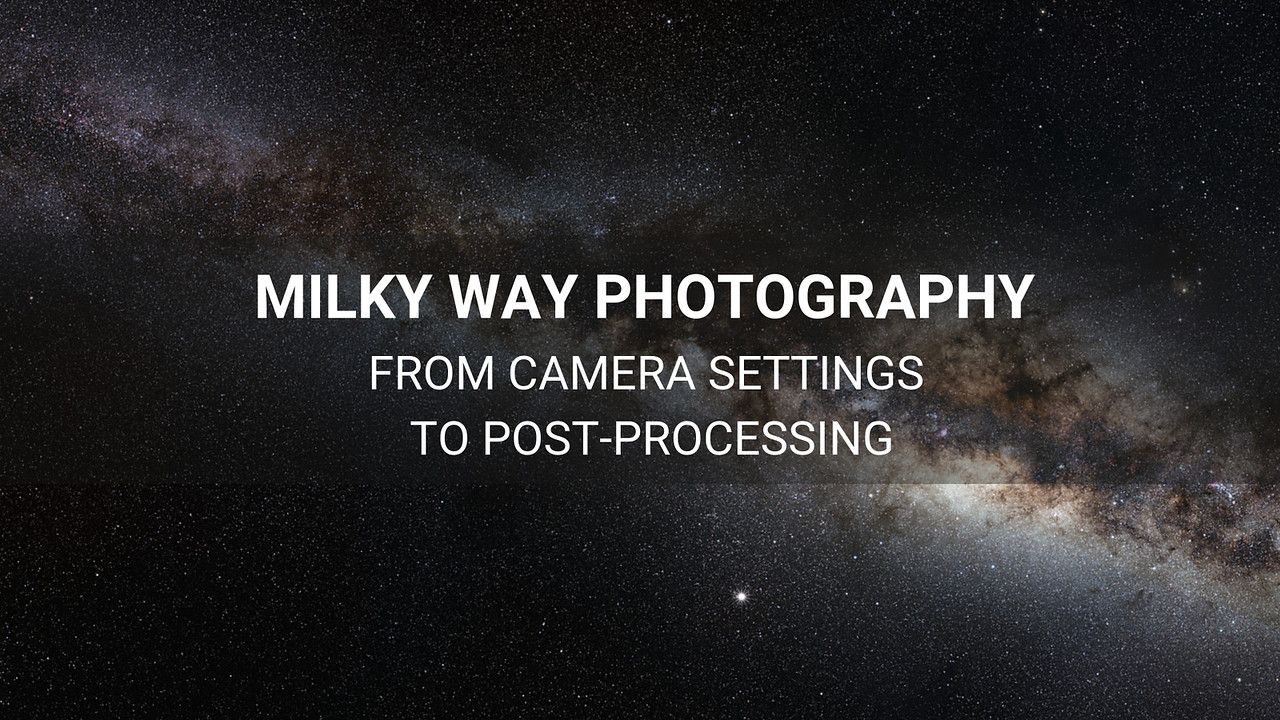 You may also want to read other posts I did in 2018:
How to sharpen RAW files properly in Adobe Lightroom?
How to NOT be ripped off by taxi drivers in Budapest
What happened in Budapest in 2018?
Will Smith advertised Hungary unlike anybody else – for free
I grew up in Budapest, and I've never seen anyone climbing on the chains of the Chain Bridge.
Until one day, I see that people are literally lining up, and going up and down on the chains!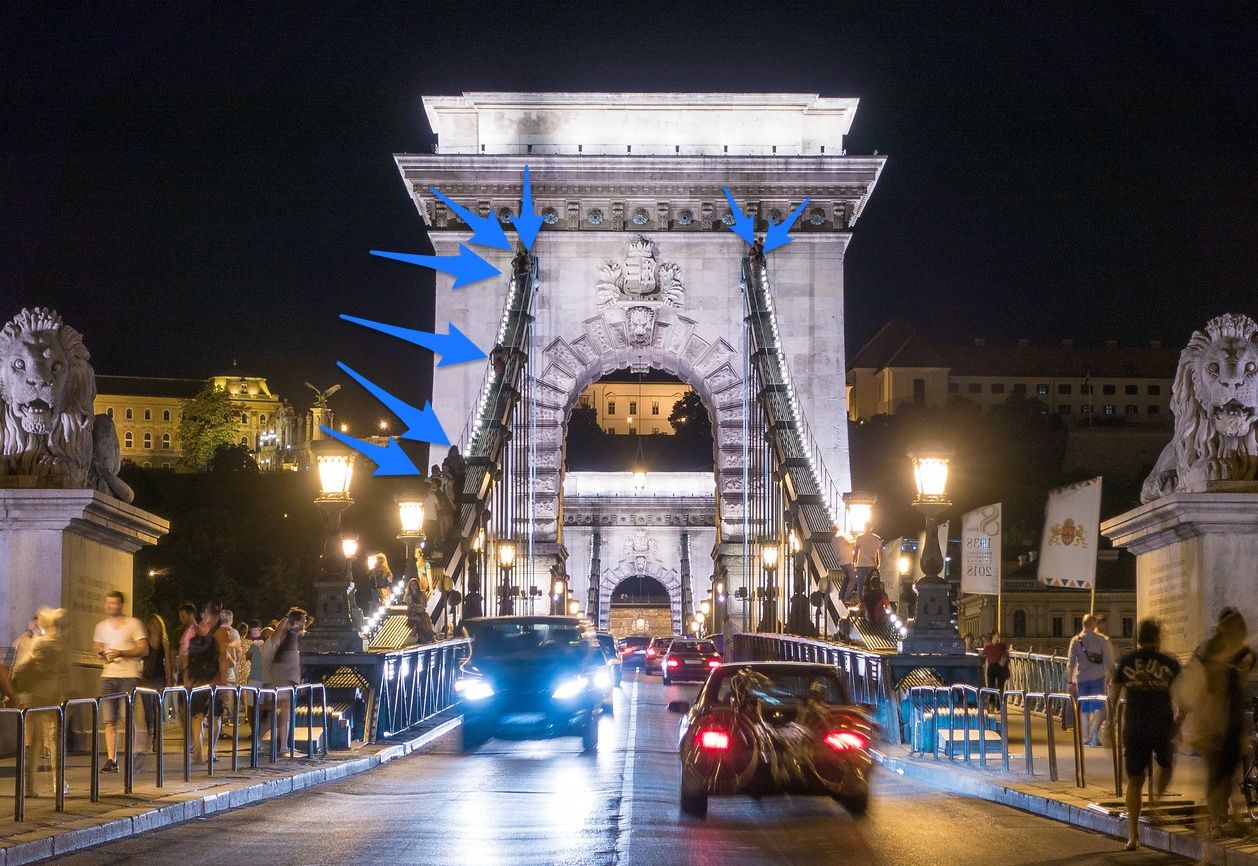 What happened???
Well, it turns out, that Will Smith was the culprit.
Let me explain…
He was shooting his new film in Budapest in the summer of 2018.
And one day he decided to take the #InMyFeelingsChallenge dancing challenge that comes from the musician Drake.
So he thought it would be a good idea to do this dance on the top of Chain Bridge.
He posted a short instagram video, and the next day, people immediately tried to follow him. Luckily, they were not able to go on top, because there are locked gates on the pillar.
Here's his youtube video about this:
He did few other videos that was shot in Budapest and clearly mentioned the name where he is…
And of course, millions saw these short videos.
So he did the best with Hungary! For free 🙂
Fun fact: the official Hungary Country trailer produced by the government was made by 6 million dollars and brought in 2,900 views on Youtube 🙂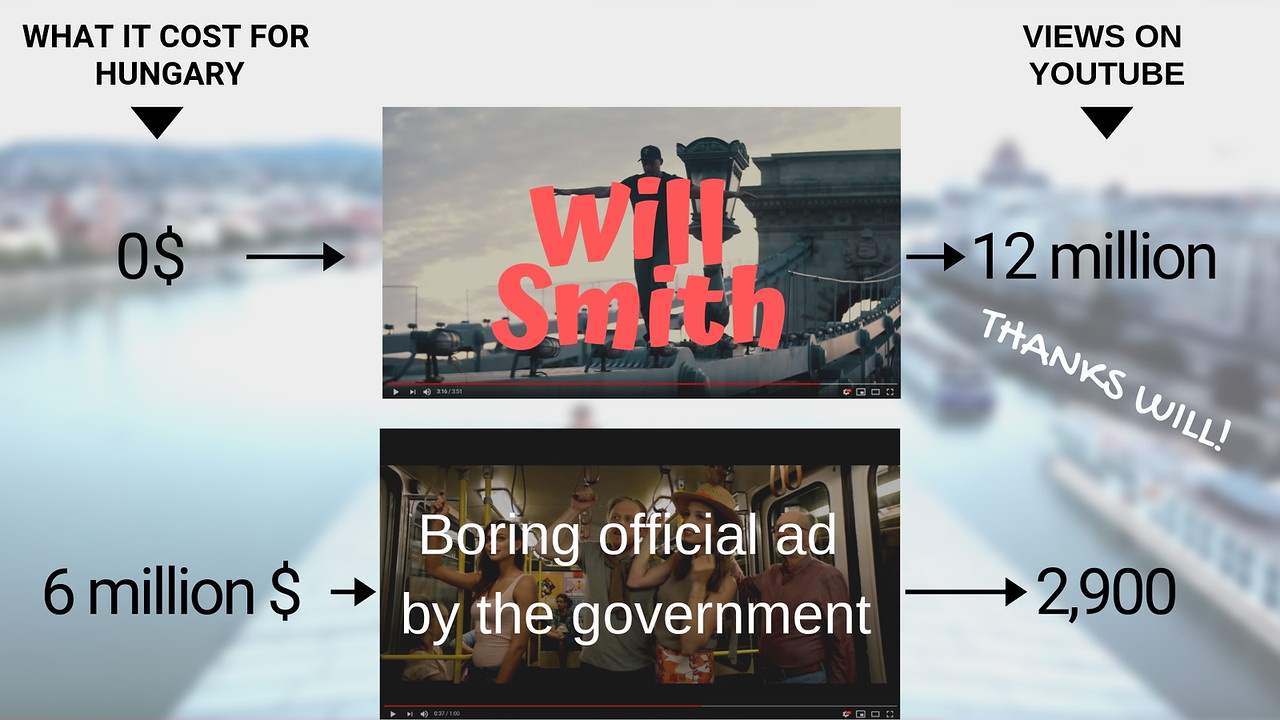 It might surprise you neither Will nor his staff asked for any permissions to do that climb-up. And he should have, because it's a dangerous place, and there's lock that he had to break to get up there.
After the video came out, the officials reported that nobody asked any permissions from them. But they would have happily given the permission without much fuss.
If we are talking about advertising Hungary…
Hungary fell in love Kate Mckinnon
In 2017, Mila Kunis and Kate Mckinnon spent their year here in Hungary shooting their movie "The spy who dumped me".
It turned out that Kate's driver taught Kate one of the hungarian rap songs. Which she performed flawlessy in Saturday Night Live show:
For us, hungarian this was such a heroic act! Although not many people knew Kate McKinnon here, but everybody started to admire her!
Because all the foreigners who come they never care to learn any hungarian, because it sounds so much different from all the other languages….
But Kate Mckinnon did not fall for this, and she took time to memorize this verse. So thank you Kate!
And this is the original song by Animal Cannibals, back from 1996:
The part Kate raps starts from 0:53 above.
River Danube set an all time low record in 2018
We've had an exceptionally dry August – September – October. Not just here, almost whole Europe.
So as a result, the level of Danube started to go down. It does the same every year, but not this much.
Here's a cool GIF I just made:
The picture where the water is low was taken on 25th October 2018, while the "normal" water level picture was taken on 29th December 2018, the water level difference between the two pics is approx 2 meters (6.5 feet).
We had sights like this due to the unprecedented drought:
You may say that 'Oh it's just a interesting weather news', but it seriously impacted the whole tourism industry, me included.
Because of the low water level, the river cruiseliners (like Viking, Avalon, etc) were not able to operate.
This meant a lot less people visiting Budapest, something that I felt on my skin as well.
The good side of the river cruise ships not going was that lots of the riverside photo spots finally freed up.
So where normally big Viking ships used to block the view, now we could finally take pictures: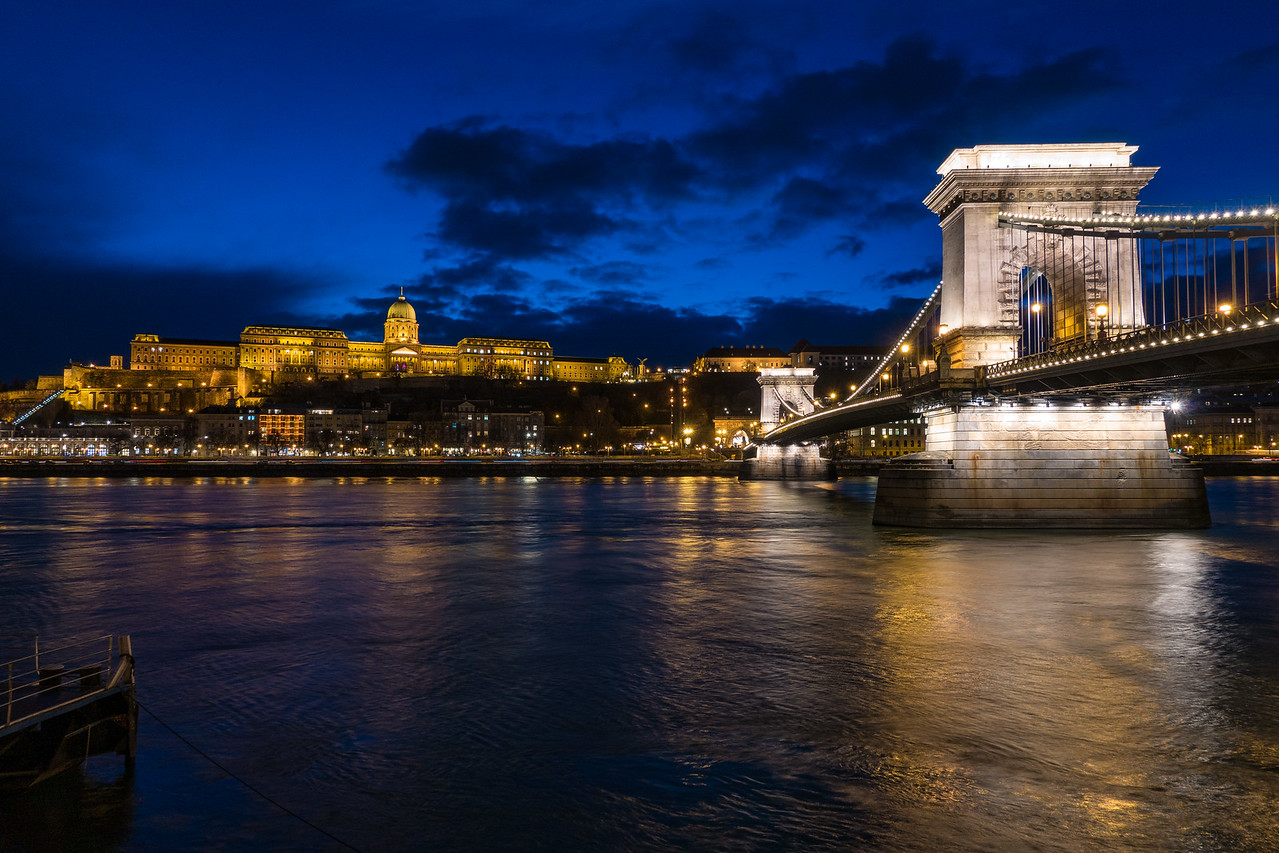 More favorite photos from 2018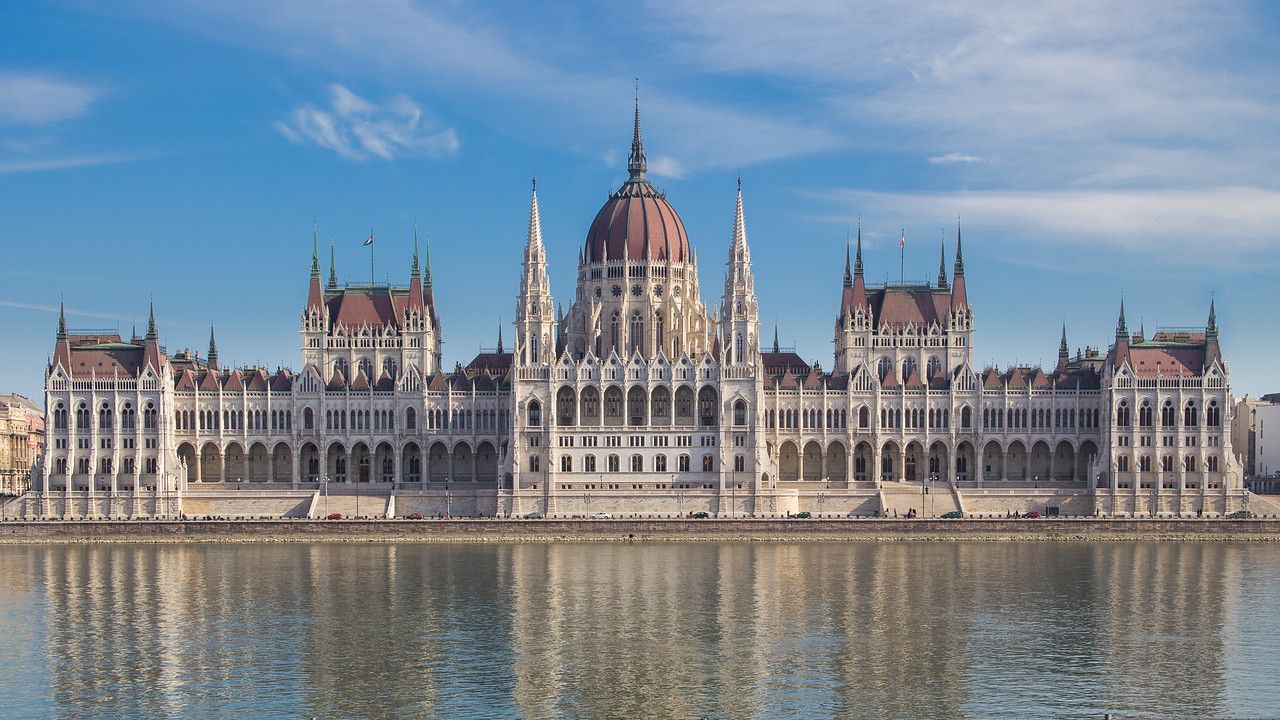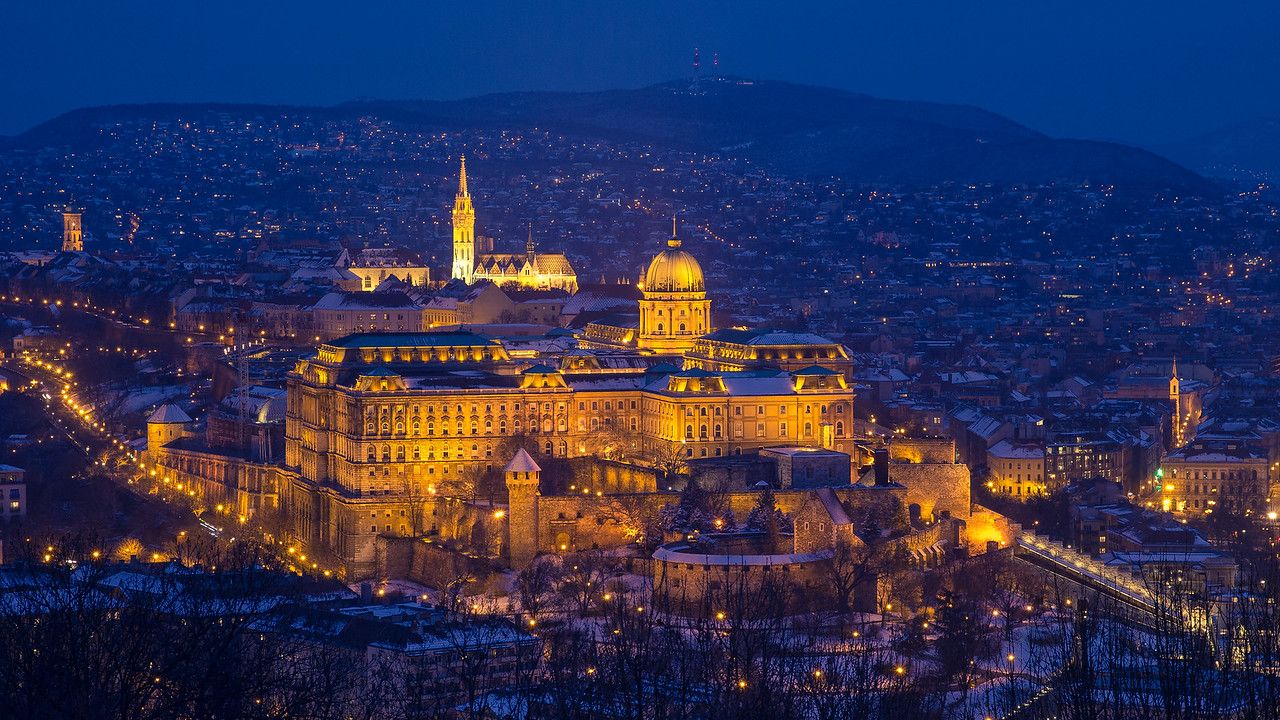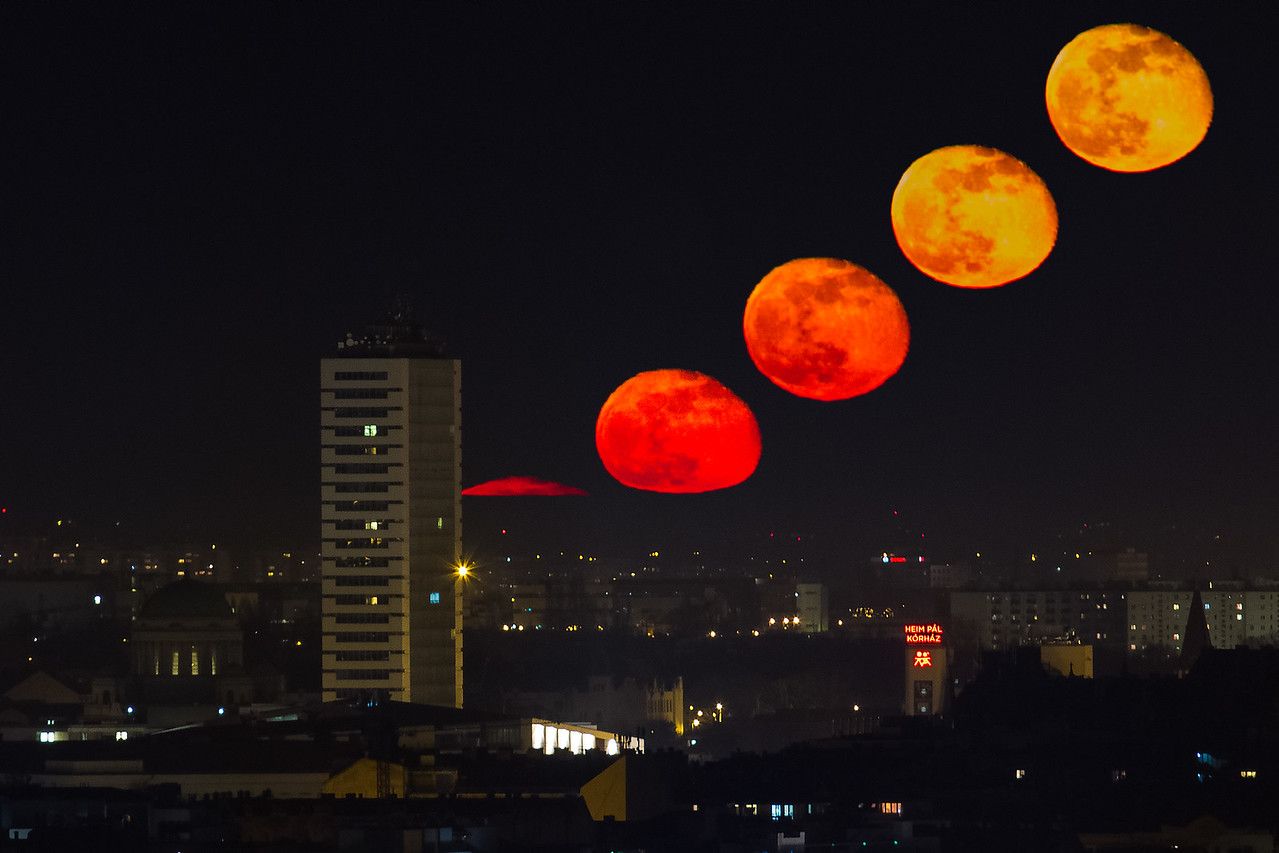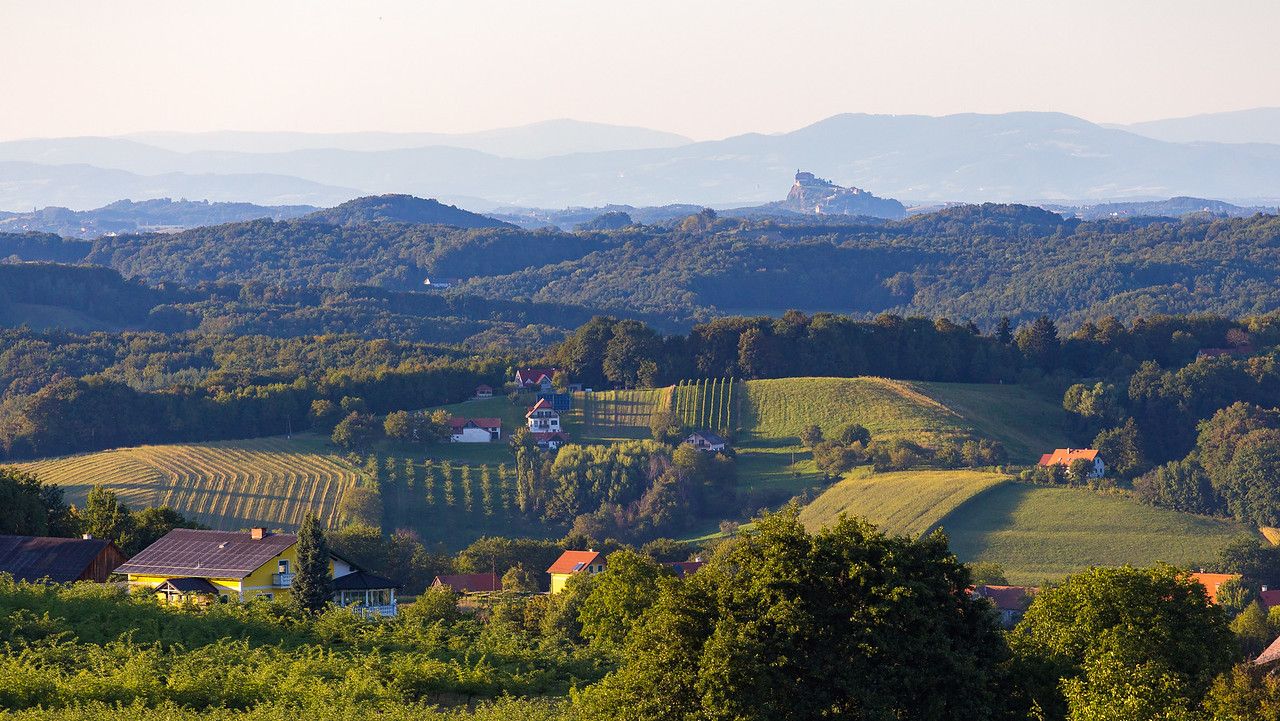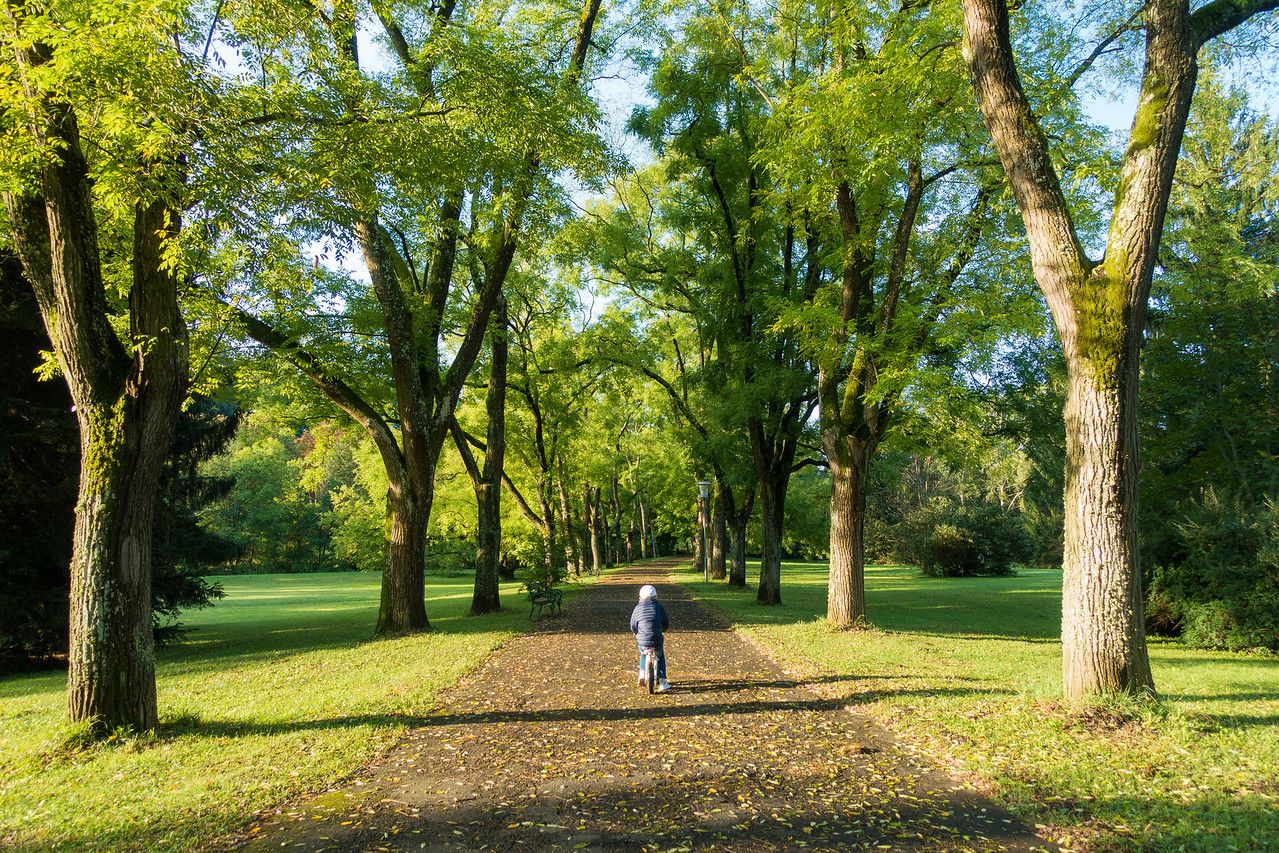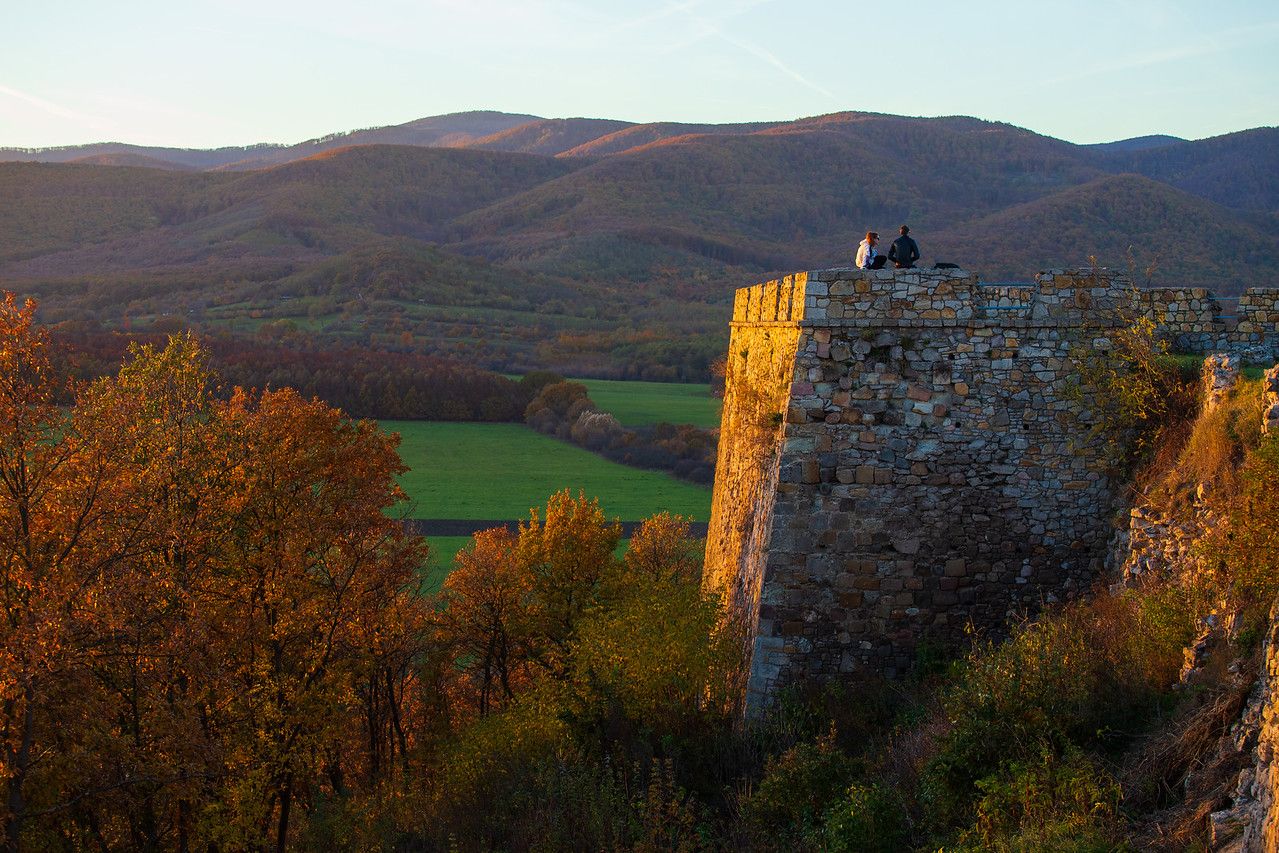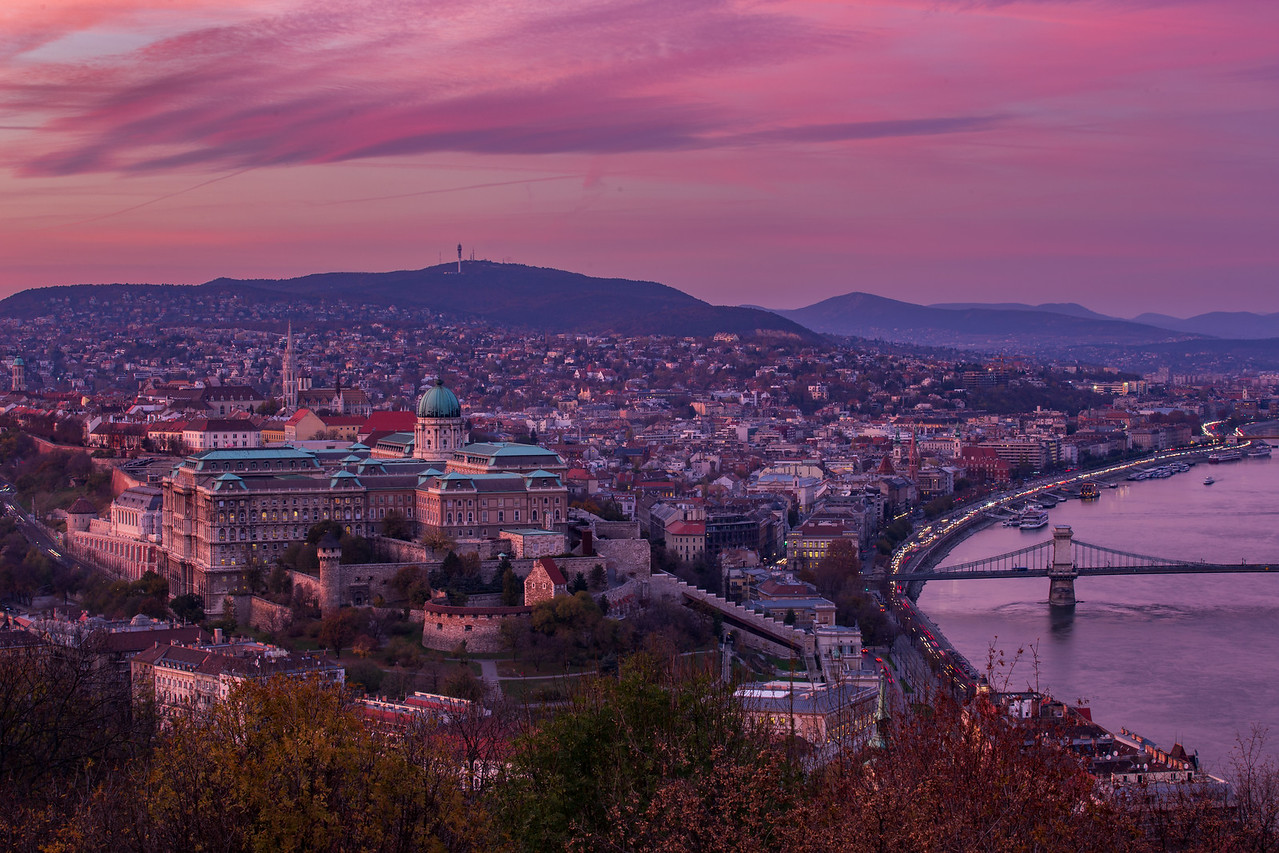 So what to expect from 2019?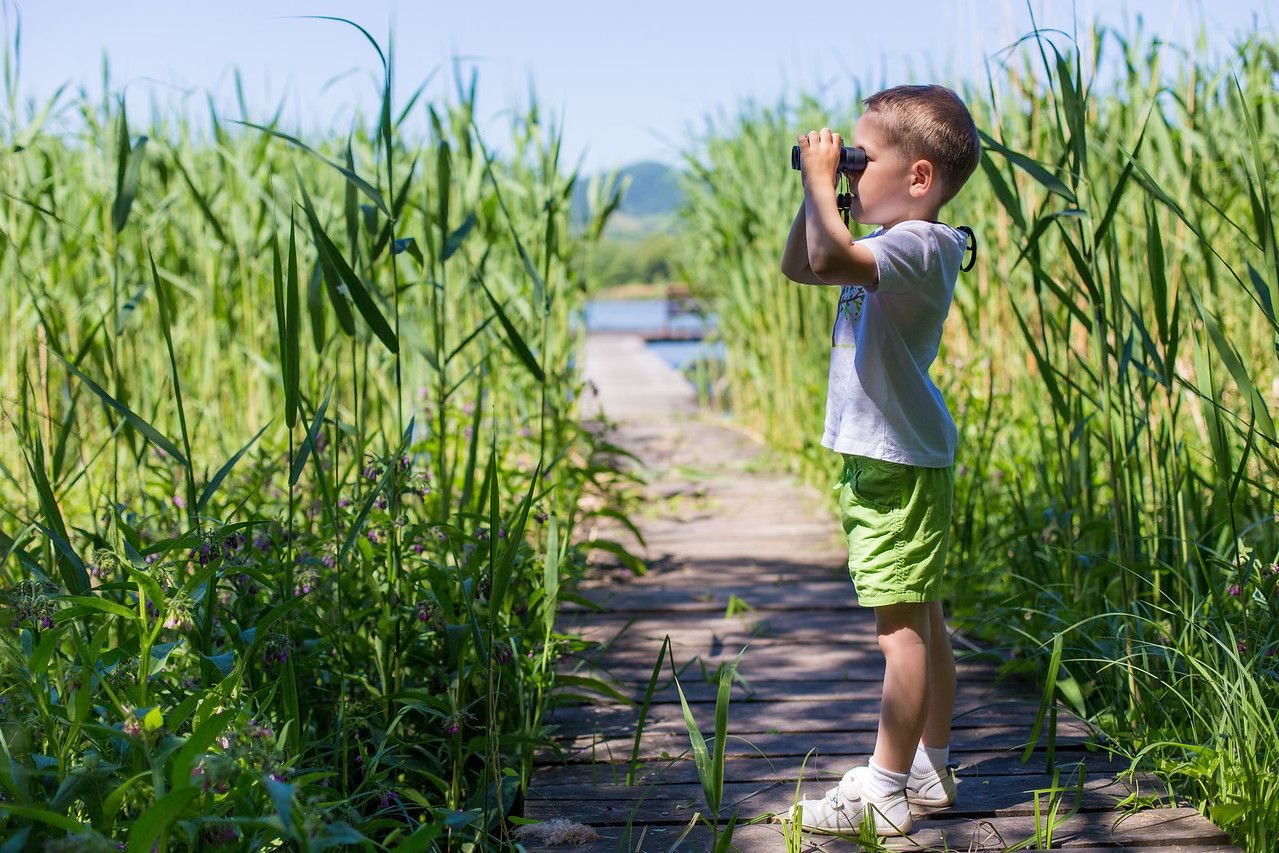 My work-related goals for 2019:
#1: I will focus on creating new video content regulary. If I could create one high quality video in every two weeks, that'd be great.
#2: On top of this, with every video, I will write an in-depth article in the same topic on my dedicated photography tutorial website.
#3: Keep doing the night photo tours in Budapest at the same quality level
#4: Getting better in Spanish so I can do the tours in spanish too
#5: Offer more online courses for people who want to learn more
So that was my looking back at year 2018! I'll do one for 2019 as well 🙂
Tell me in the comments: did you do year review? Did it make you feel better in any way?