The Maria Magdalena church in Buda Castle is one of the oldest churches in Budapest: it was built as the chapel of Hungarian civilians in the 13th century (at that time Buda Castle was mostly German speaking).
It went through rough times in history: it served as a Muslim place of worship in the Ottoman occupation, and it was bombed severely in the Second World War.
The restoration of the Tower as a monument began in 1950, but at the same time, the leaders of the anti-church regime decided to demolish the church.
So what you see nowadays is just the Tower, not the actual church…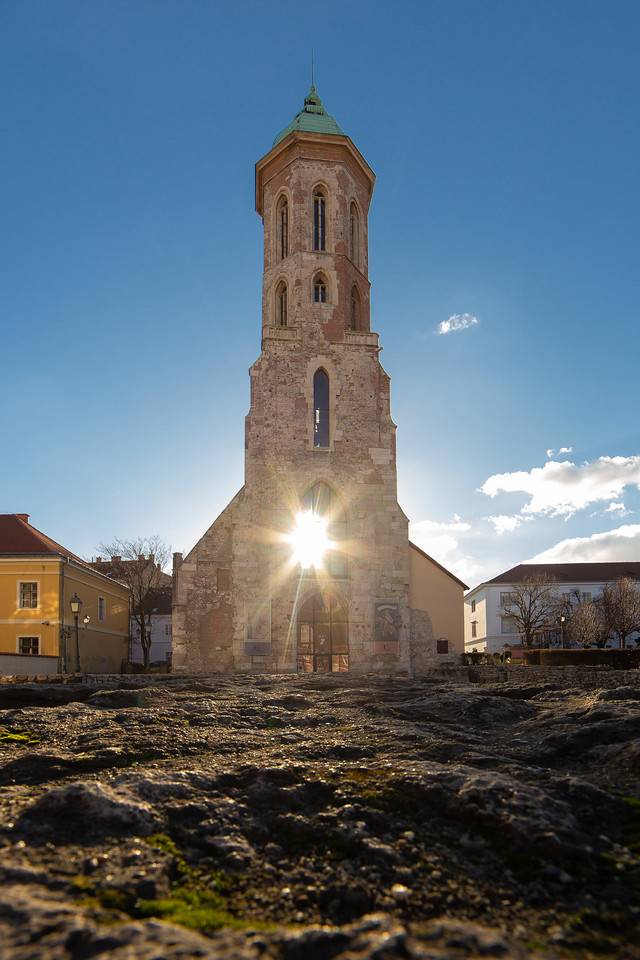 After being closed to the public for decades, Mary Magdalene Tower opened its doors to visitors again in the summer of 2017.
The best thing about it is that you can go all the way up to the top of the tower, and there are windows in every directions, making it a perfect vantage point for photographers.
Now let's see the photos from the top of Maria Magdalena Tower!
On a sunny day of October, 2019 I had the time to visit the tower and takes photos of Budapest under me.
I must tell you that the Maria Magdalena Tower is not super high – it's probably twice the height of the surrounding buildings, which means that you see a lot of rooftops.
(Click on any of the photos to view them in larger size)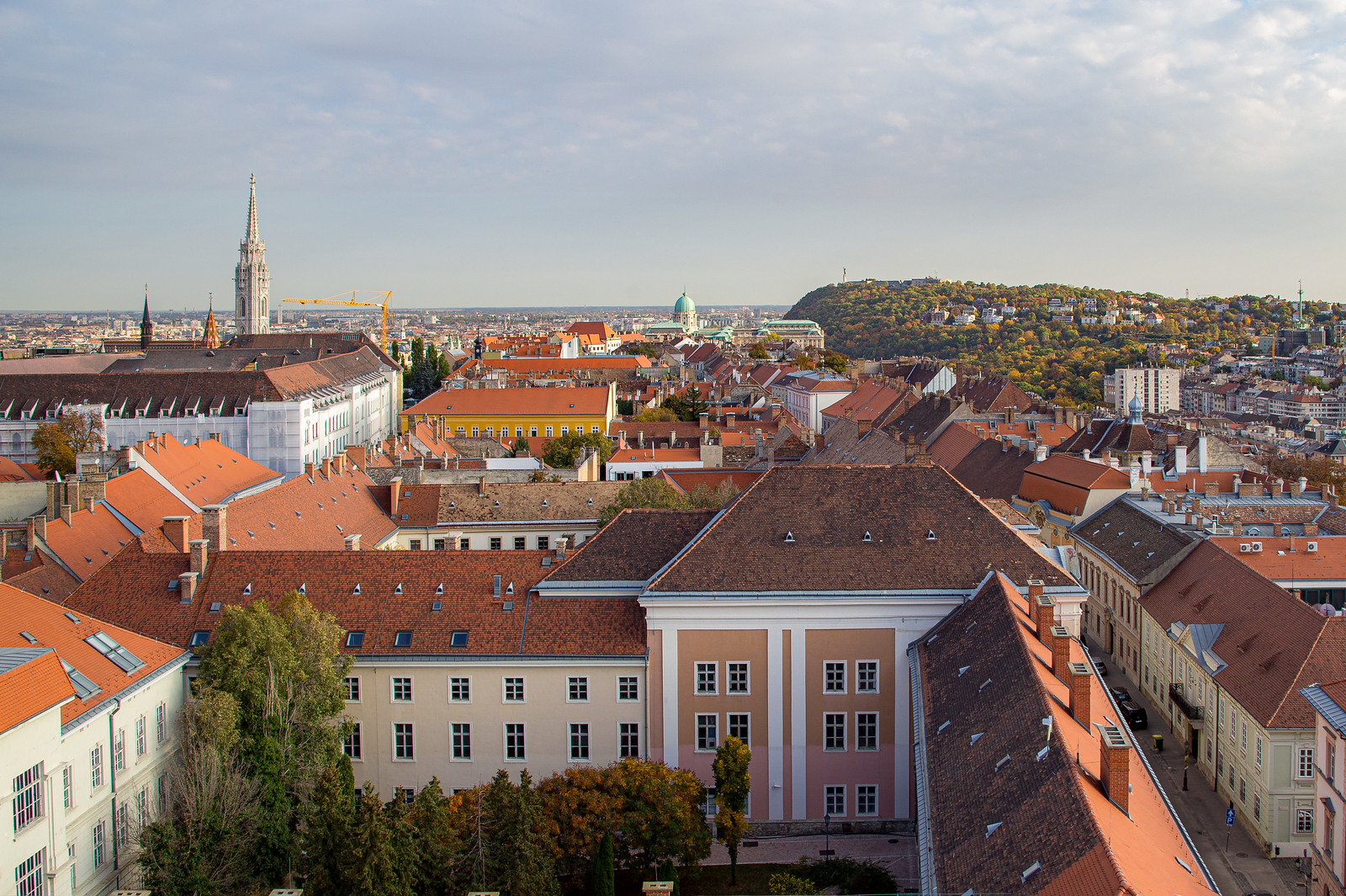 Luckily though, in the direction of the Parliament, the composition is pretty "clean".
I was very lucky that the Sun lit up the Parliament, but behind it, the landscape was in shade because of the clouds.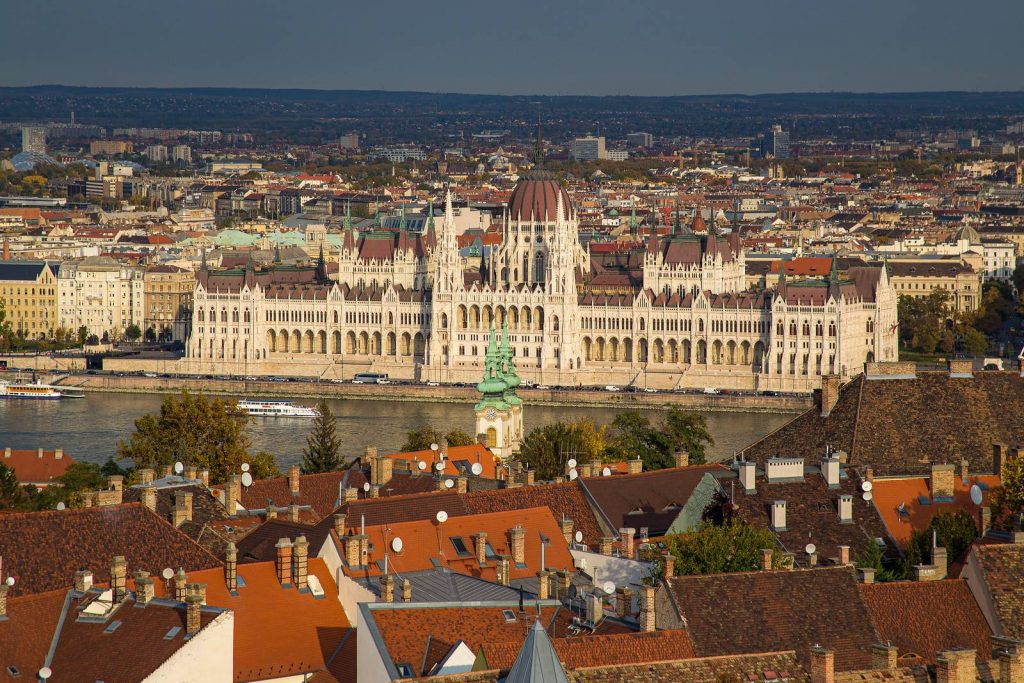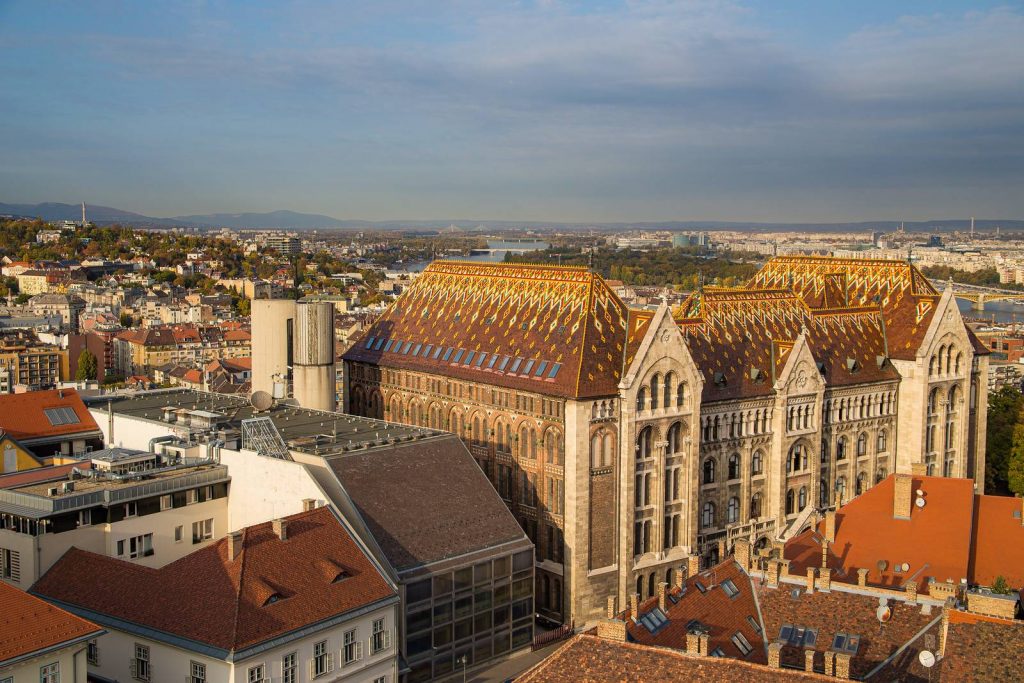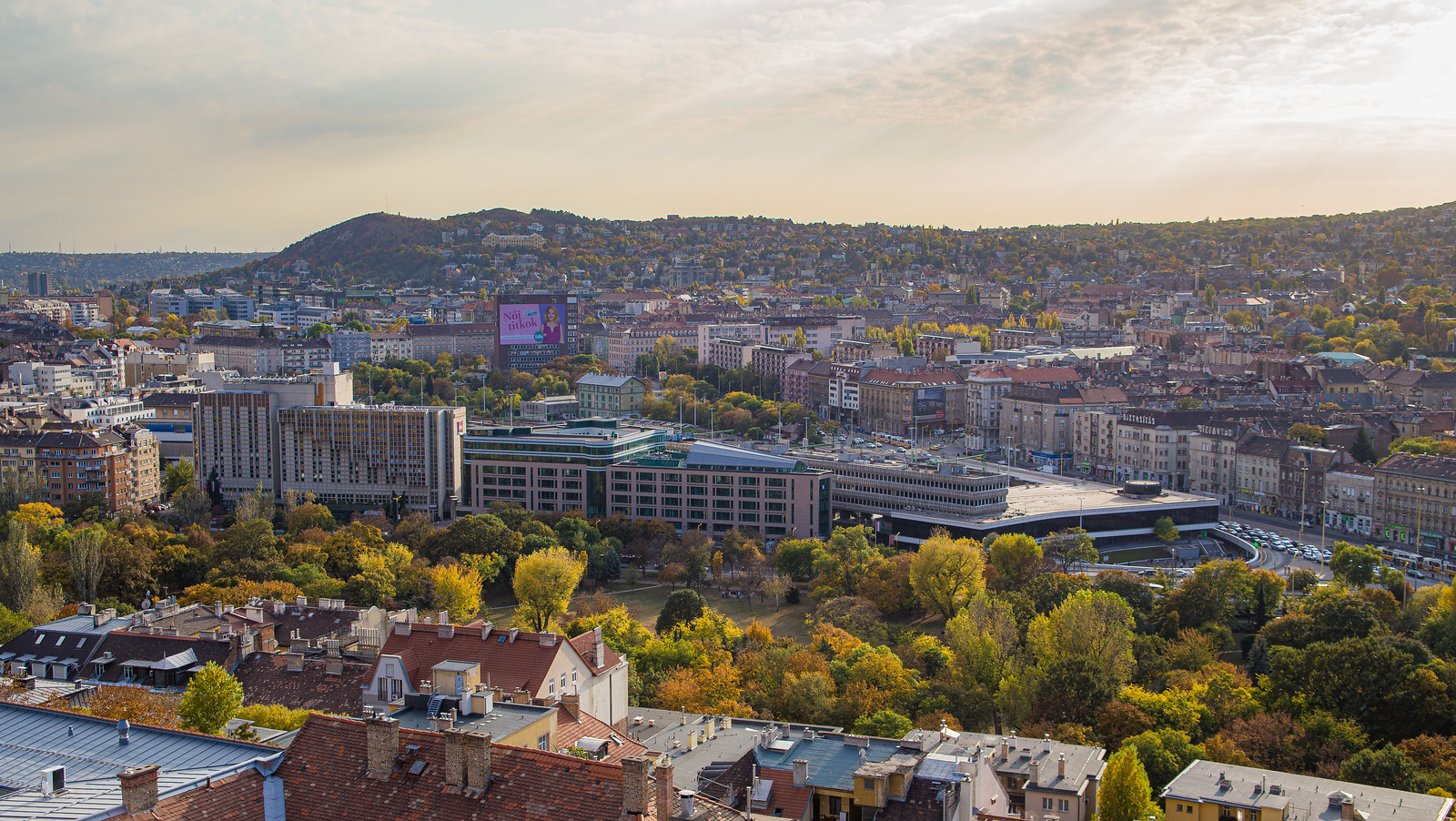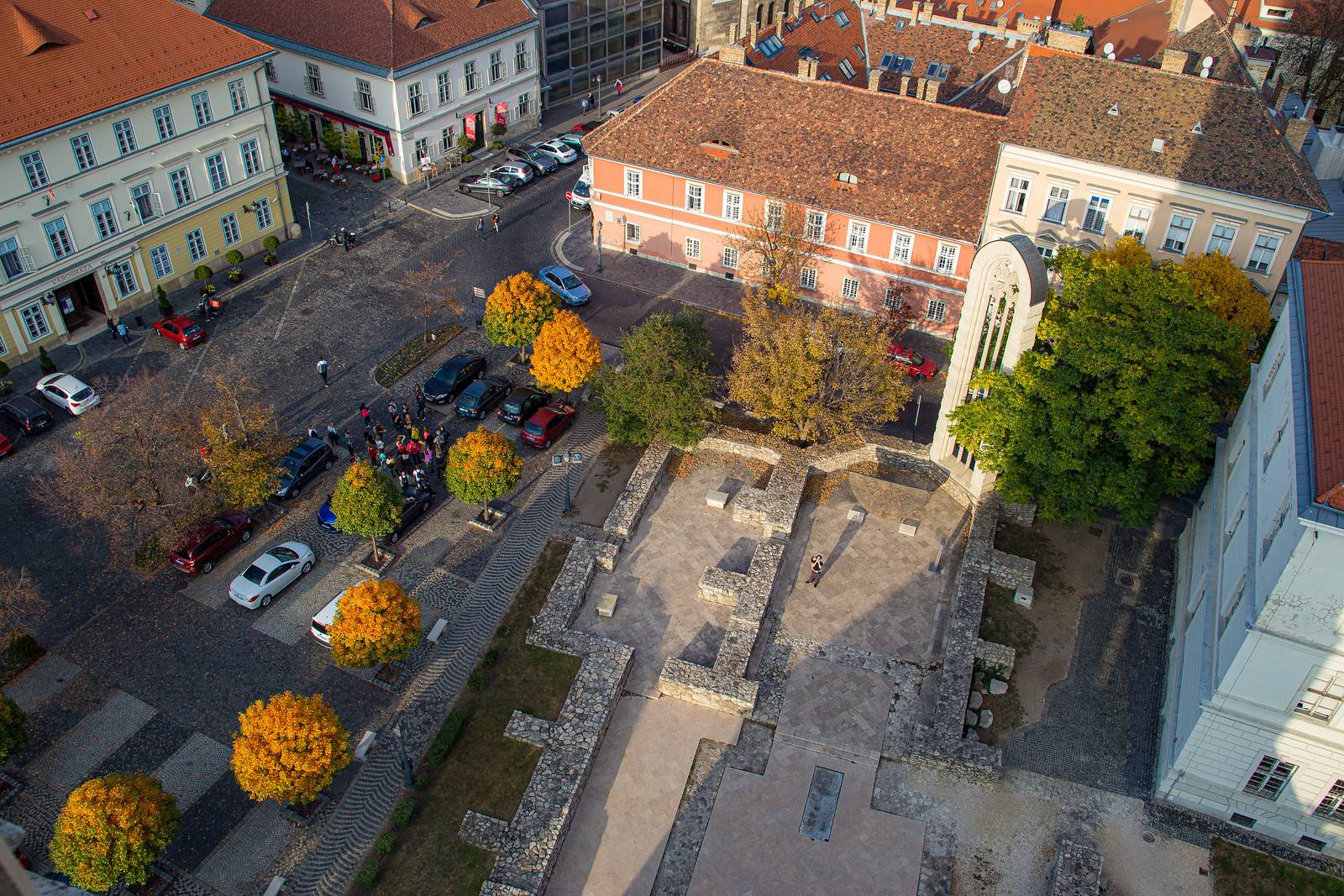 I highly recommend you visit this lovely tower, the climb up to the top is worth it.
It's a spiral staircase, and there are 2 floors in between, so you can have some rest 🙂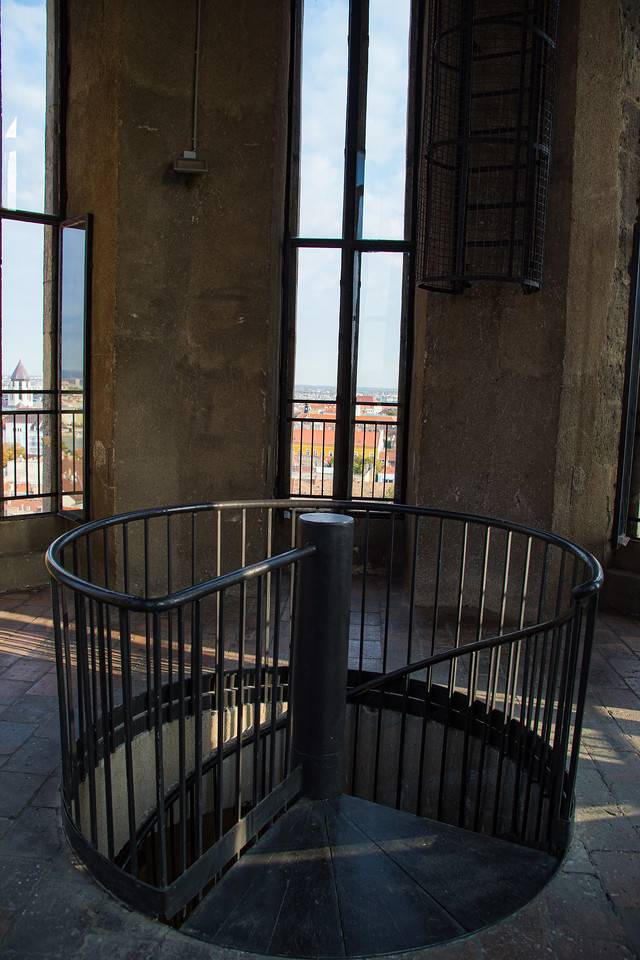 Maria Magdalena Tower from the distance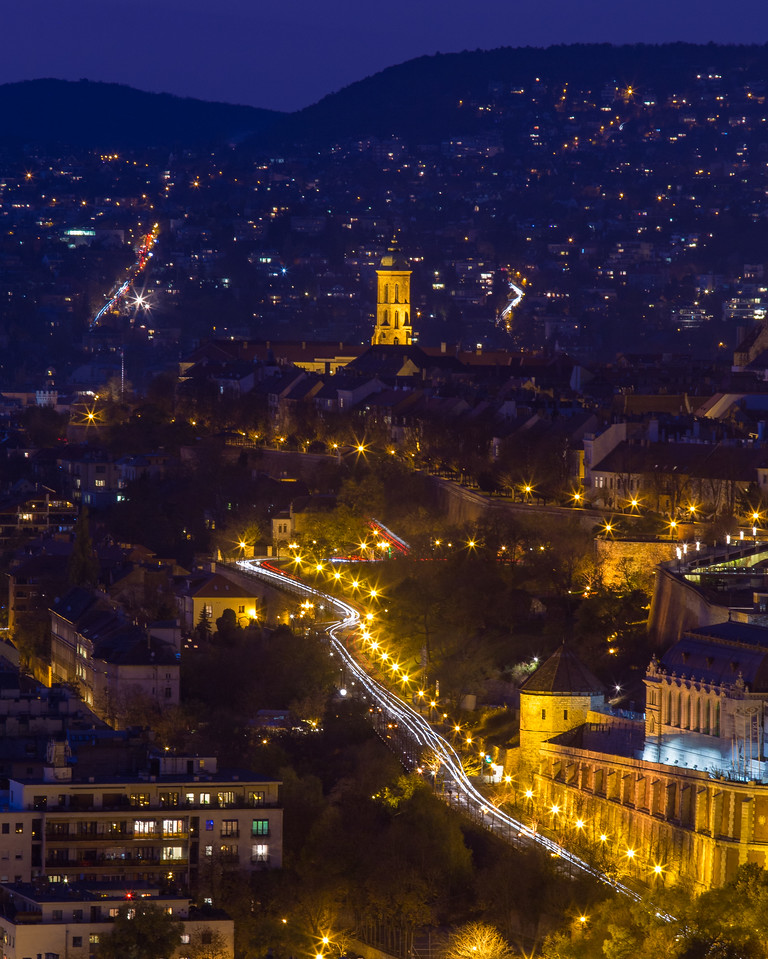 Useful links
English website of Maria Magdalena Tower
Maria Magdalena Tower on Google Maps