When in 2018 the water level of Danube hit all time low-record, I had the idea to demonstrate the change somehow.
As we're shooting the Chain Bridge regularly with my photo tour guests, the pillar of the bridge was an ideal candidate.
So on 25th October, 2018, when the river hit its all time low record I took a few shots of the Chain Bridge pillar.
Then in the end of May, 2019, the Danube flooded intensively – it was more than 5 meters (15 feet) higher than in October.
(Click on the photos to view them in bigger size)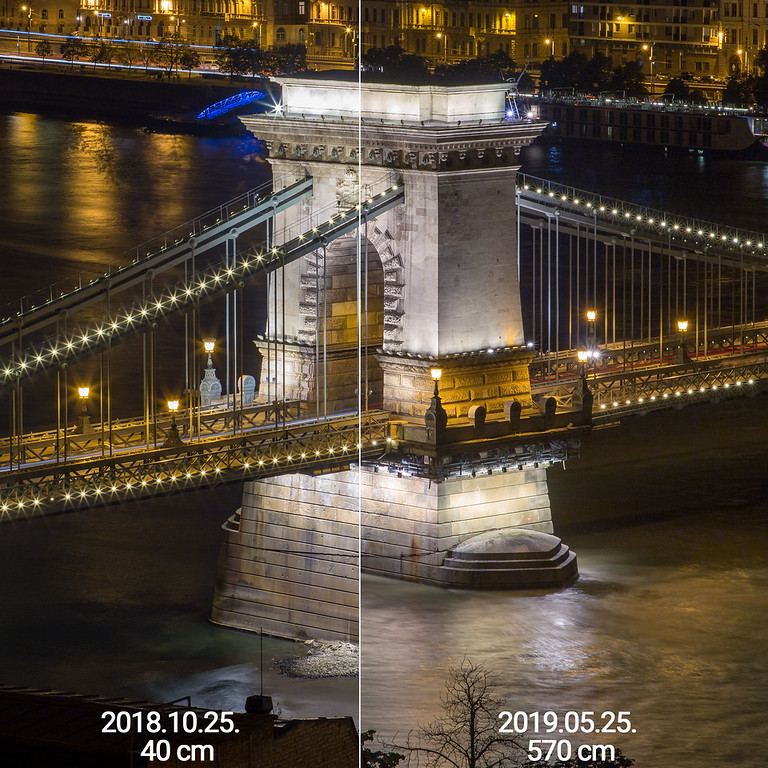 To my surprise, the above photo got very popular in hungarian photography groups.
One reason for that is when I published the photo, the tragical accident of the ship Hableány has already happened, and everybody talked about how the flood makes the rescue almost impossible.
I think the effect is even more pronounced on the GIF animation: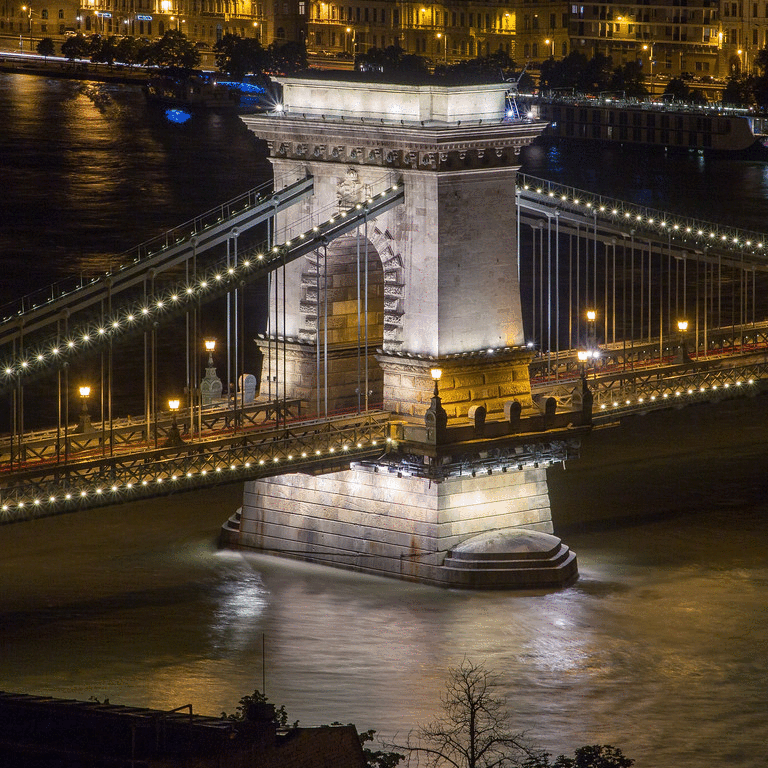 Here are the full before / after images:
About the technical details…
Both shots were taken with a Canon 6D, with a 70-200mm lens on one occasion and a 28-105mm on the other.
The key here was to put the camera back exactly to the same spot where I took the first photo from.
As I put up the tripod onto the wall of the Buda Castle, I could only move sideways a few feet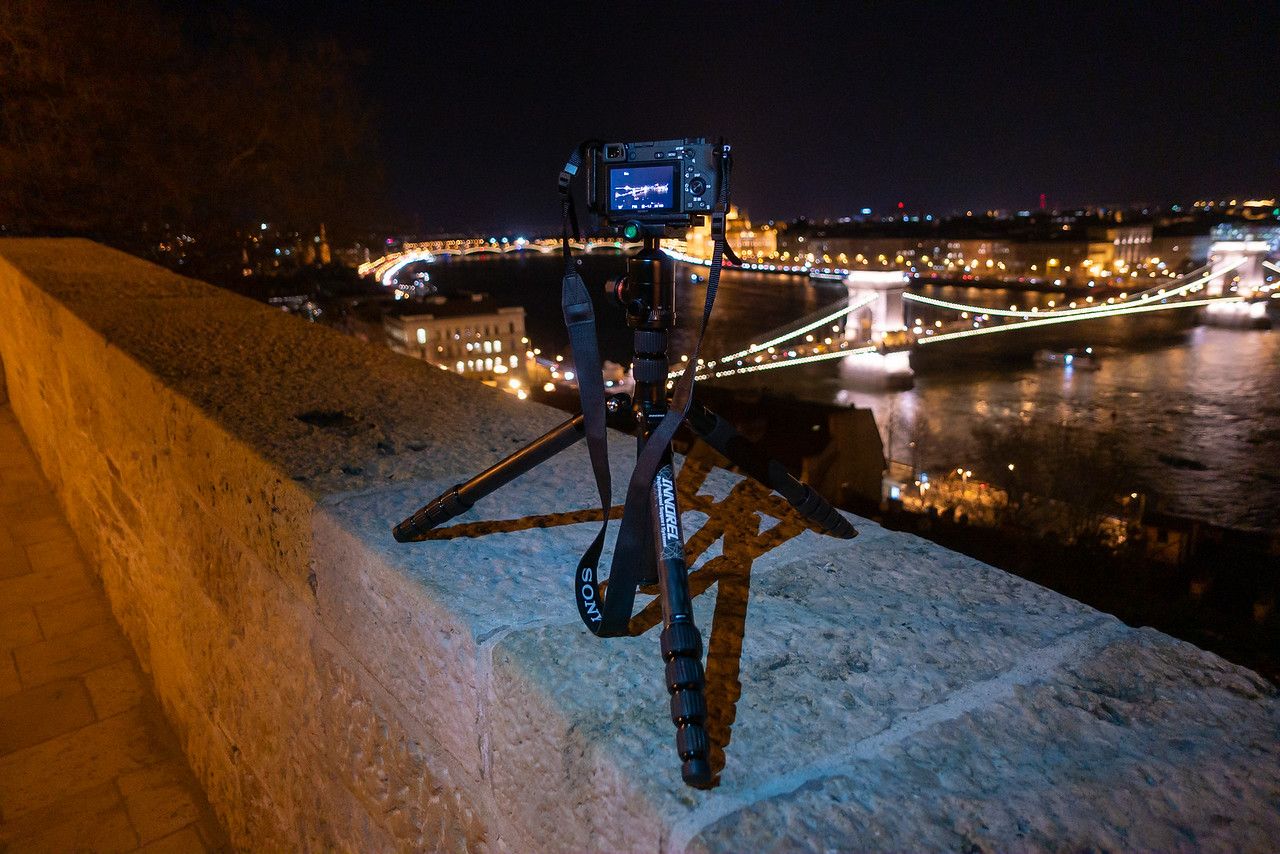 The way I memorized the exact spot is that I tried to align the antenna on the bottom left with that rusty blotch on the left side of the pillar: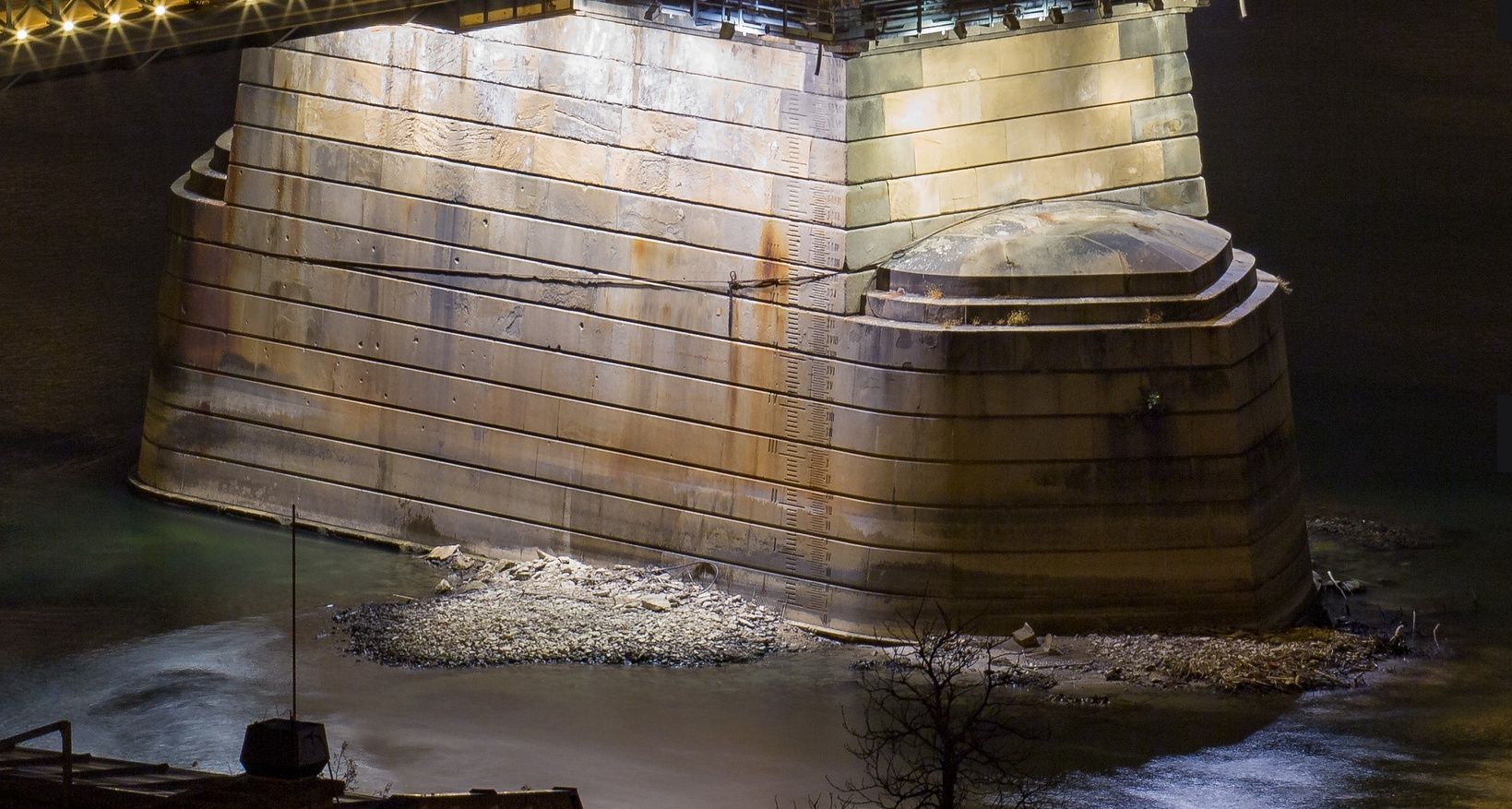 I marked the place where I took the photo from: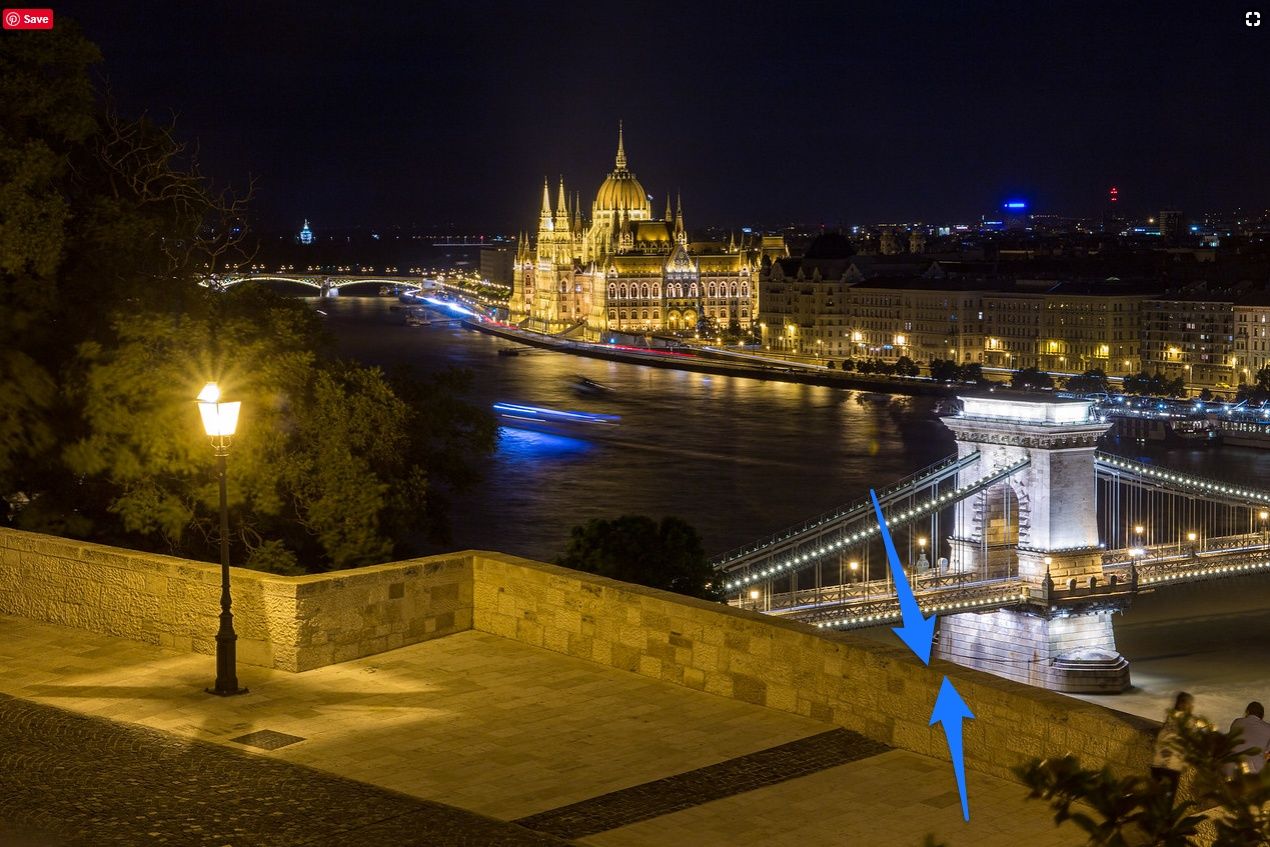 Processing the photos
Not much processing was needed, just the usual night photo editing that involves:
adjusting the white balance
lifting up the shadows
pulling back the highlights
Here's how the before-after processed RAW photos looked in Adobe Lightroom: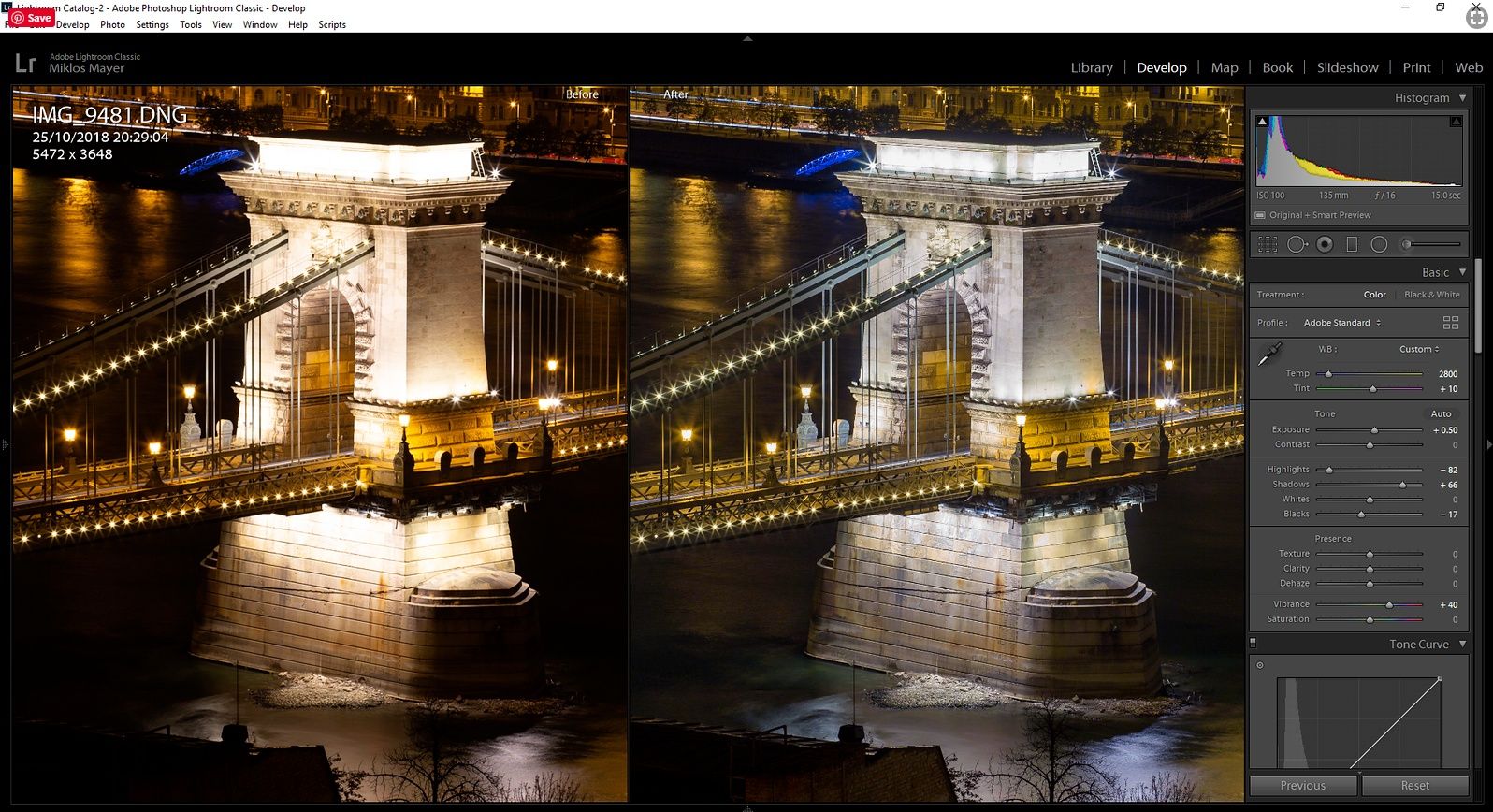 To my surprise, in May I could not use more than 6 seconds of exposure time at f/16, ISO 100 without burning out the highlights.
While in October, I could use 13 seconds with the same settings without blowing out the highlights.
Probably this is due to the different lens being used, and maybe the hazy weather in October.
After I managed to process the two photos to match in brightness and color, I opened them as layers in Photoshop.
(Select photos – right click – Edit in – Open as Layers in Photoshop)
In PS, I aligned the the photos to each other (Auto Align Layers), and then masked out the half of the layer on top.
Then added the texts and the line, so it make it more obvious for the viewers that it's two different shots: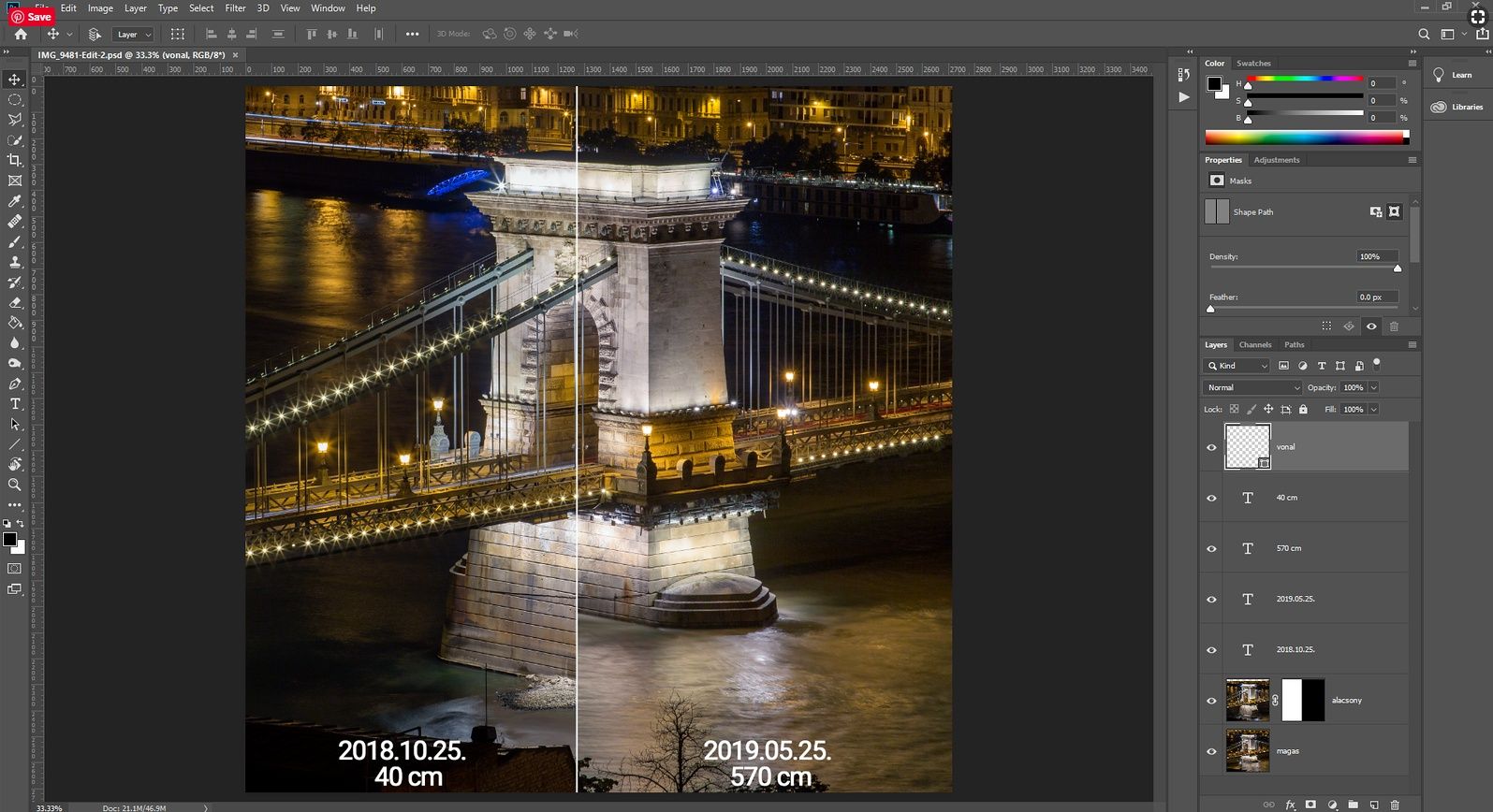 I'm interested: which photo version do you like the most? Is it the GIF or the before-after view?
Let me know in the comments!